Assistant U.S. Attorneys Kevin Mokhtari (619) 546-8402 and David J. Rawls (619) 546-7966
NEWS RELEASE SUMMARY – January 4, 2021
SAN DIEGO – Sean T. Sheeter, the owner of a large residential compound located at 725 Poinsettia, Vista, California, pleaded guilty in federal court today, admitting that he maintained the property as a drug-involved premises.  Sheeter was charged just before the pandemic, in March 2020, with a violation of the federal "Crack House" statute. 
As part of the plea agreement, Sheeter admitted that he knowingly and intentionally rented, leased, profited from and made the property available for use to certain residents and guests.  Sheeter admitted that he knew or reasonably should have known that many of the residents and guests used the property for the purpose of unlawfully storing, distributing and using federally controlled substances, including heroin and methamphetamine. 
Sheeter also admitted that in many instances, his residents' and guests' primary reasons for renting, residing at, and/or visiting the property were so they could store, distribute and/or use controlled substances without interference. Sheeter admitted that this activity "was pervasive" on the property. 
As part of his plea agreement and related documents, Sheeter's property will be sold, and proceeds from that sale will be forfeited to the federal government.  Sheeter is scheduled to be sentenced on April 1, 2022 at 9 a.m. before U.S. District Judge Janis L. Sammartino.
The federal indictment against Sheeter was the result of a multi-year investigation led by the North County Regional Gang Task Force, which is spearheaded by the FBI and the San Diego Sheriff's Department. The investigation involved months of federal wiretaps, multiple undercover drug buys, and surveillance that led investigators to learn about the criminal activity on the property.
A search warrant unsealed with the indictment revealed that between January 1, 2017 and February 25, 2020, law enforcement activity at the property was extensive, including dozens of separate calls for service, arrests, citations, and seizures of controlled substance directly tied to the property. Today's guilty plea is the first step in restoring normalcy to the Vista neighborhood that has been plagued by criminal activity emanating from the property. 
"This property is no longer a drug-laden refuge for violent felons, gang members, drug dealers and drug users," said U.S. Attorney Randy Grossman. "We will continue to use every tool we have to bring safety to our community." Grossman thanked the prosecution team and all the law enforcement agencies for their hard work on this case.
"Today's guilty plea should send a message to others that are operating drug houses around the county," said FBI Special Agent in Charge Suzanne Turner. "The FBI and our law enforcement partners will continue to bring investigative resources together, through a variety of different task forces, to root out criminal enterprises committed to furthering illegal activity."
"The hard work conducted by the men and women of San Diego's North County Regional Gang Task Force in investigating this case and the partnerships used to abate this extensive narcotics problem is a huge step toward improving the quality of life in the surrounding community," said Sheriff Bill Gore. "The multitude of criminal activity stemming from this residence not only impacted the area immediately surrounding it, but local schools and the neighboring cities of Vista and San Marcos. We are confident this abatement will bring about an improved quality of life for all impacted by this decision."
This operation is part of an Organized Crime Drug Enforcement Task Forces (OCDETF) investigation. OCDETF identifies, disrupts, and dismantles the highest-level drug traffickers, money launderers, gangs, and transnational criminal organizations that threaten the United States by using a prosecutor-led, intelligence-driven, multi-agency approach that leverages the strengths of federal, state, and local law enforcement agencies against criminal networks.
DEFENDANT                                               Case Number 21cr0656-JLS                                        
Sean Terrence Sheeter                                                Age: 73                                   Vista, CA
SUMMARY OF CHARGES
Maintaining a Drug-Involved Premises – Title 21, U.S.C., Section 856(a)(2)

Criminal Forfeiture – Title 21, U.S.C., Section 853
Maximum Penalty: Twenty years in prison and $500,000 fine
AGENCIES
Federal Bureau of Investigation
San Diego Sheriff's Department
United States Marshals Service
Bureau of Alcohol, Tobacco, Firearms and Explosives
Homeland Security Investigations
Drug Enforcement Administration
Carlsbad Police Department
Oceanside Police Department
Escondido Police Department
California Department of Corrections and Rehabilitation
California Highway Patrol
Department of Justice, Organized Crime and Drug Enforcement Task Force (OCDETF)
Department of Justice, Office of Enforcement Operations
Learn about victim notification and rights, witness information, and helpful resources.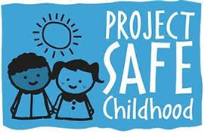 Help us combat the proliferation of sexual exploitation crimes against children.