ALBANY, NEW YORK – Russell J. Neglia, age 26, was sentenced today to 21 months in prison for his involvement in a drug trafficking organization in Ulster County that was dismantled in March 2020.
The announcement was made by United States Attorney Carla B. Freedman; Ricky J. Patel, Special Agent in Charge of Homeland Security Investigations (HSI), New York; Ulster County Sheriff Juan Figueroa, whose office leads the Ulster Regional Gang Enforcement Narcotics Team (URGENT); and Ulster County District Attorney David Clegg.
In March 2020, HSI and URGENT investigators acted on evidence they had collected, executing three search warrants on residences in Saugerties and southern Greene County related to a cocaine and marijuana trafficking organization.  In the course of the takedown, three members of the organization – Neglia, Roger W. Hummer II and Michael A. Manor – were arrested on federal drug trafficking charges.  Investigators seized over two kilograms of cocaine, 125 pounds of marijuana, $68,000 in drug proceeds, three vehicles used to traffic drugs, and one firearm. 
Following up on the evidence uncovered by those searches and arrests, four additional individuals affiliated with the drug trafficking organization were arrested and charged by the Ulster County District Attorney.
As part of his plea, Neglia admitted that between January 2019 and March 2020, he sold at least 1.8 kilograms of cocaine on behalf of the organization.
As part of his sentence, U.S. District Judge Mae A. D'Agostino also ordered Neglia to serve a 3-year term of supervised release upon his release from prison, pay a $15,000 fine and forfeit approximately $19,000 in drug proceeds and two vehicles used in furtherance of his cocaine trafficking.
The following defendant pled guilty in connection with the conspiracy, and was sentenced as follows:
The following defendant has also pled guilty in connection with the conspiracy, and faces the following penalties:
This case was investigated by HSI, the Ulster County Sheriff's Office in conjunction with URGENT, an inter-agency taskforce targeting drug dealers and gang members in Ulster County, and the Ulster County District Attorney's Office.  The case is being prosecuted by Assistant U.S. Attorneys Emmet O'Hanlon and Ashlyn Miranda.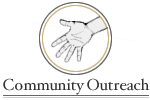 Giving Back to the Community through a variety of venues & initiatives.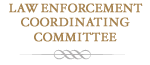 Training and seminars for Federal, State, and Local Law Enforcement Agencies.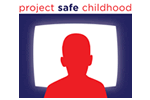 Help us combat the proliferation of sexual exploitation crimes against children.