United States Attorney Richard G. Frohling of the Eastern District of Wisconsin announced that two men were sentenced for fentanyl trafficking in Manitowoc, Wisconsin, and Milwaukee, Wisconsin.  Senior United States District Judge William C. Griesbach issued the following sentences:
Samuel and Martinez were both convicted of conspiracy to distribute and possess with intent to distribute 400 grams or more of fentanyl.  Samuel was also convicted of possession of a firearm in furtherance of a drug trafficking offense. 
According to court documents, the investigation revealed that over the course of approximately two months in the summer of 2021, Martinez obtained fentanyl from Samuel every other day and transported the fentanyl to Manitowoc for further distribution.  In total, Martinez obtained approximately one kilogram (2.2 pounds) of fentanyl from Samuel.  On June 21, 2021, investigators executed a search warrant at Samuel's residence in Milwaukee and located approximately 1.7 kilograms (3.7 pounds) of fentanyl, a Ruger LCR .380 firearm, and approximately $17,023 cash. Samuel and Martinez both have several prior convictions for drug trafficking offenses. 
This case was investigated by the Manitowoc Metro Drug Unit.  It was prosecuted by Assistant United States Attorney Alexander E. Duros.
#   #   #
For further information contact: Kenneth.Gales@usdoj.gov
(414) 297-1700
Follow us on Twitter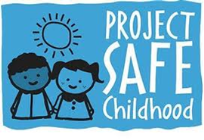 Help us combat the proliferation of sexual exploitation crimes against children.

 
Training and seminars for Federal, State, and Local Law Enforcement Agencies.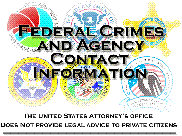 Training and seminars for Federal, State, and Local Law Enforcement Agencies.