ASHEVILLE, N.C. – Chief U.S. District Judge Martin Reidinger has sentenced Jacob Daylen Ross, 47, of Marion, N.C., to 660 months in prison on child pornography charges, announced Dena J. King, U.S. Attorney for the Western District of North Carolina. In addition to the prison term imposed, Judge Reidinger ordered Ross to serve a lifetime under court supervision upon completion of his prison term. A federal jury convicted Ross in March 2021 of five counts of production of child pornography and one count of possession of child pornography
U.S. Attorney King is joined in making today's announcement by Ronnie Martinez, Special Agent in Charge of Homeland Security Investigations (HSI) in North Carolina and South Carolina, and Sheriff Ricky T. Buchanan of the McDowell County Sheriff's Office.
"Ross's lengthy sentence reflects the depravity of his actions," said U.S. Attorney King. "Perpetrators who rely on the anonymity of the internet to skirt our nation's laws and engage in webcam sex tourism, or any other lewd conduct harmful to minors, ought to know that federal prosecutors and our law enforcement counterparts will do whatever it takes to protect all children – within our borders and beyond."
"This sentence sends a strong message that HSI and our law enforcement partners are unified in our shared commitment to protect children here and abroad from predators such as Ross," said Special Agent in Charge Martinez. "Thanks to the unique global investigative reach of HSI, coupled with the outstanding work of our special agents and the detectives with the McDowell County Sheriff's Office and federal prosecutors, we have ensured that Ross is being held fully accountable for his horrific actions."
"I am very proud of the dedicated efforts from our investigators. These types of crimes that prey on our children sicken me. Our children depend on others to keep them safe and protect them, not hurt them. I appreciate our relationships with our federal partners, the Department of Homeland Security and the U.S. Attorney's Office, and appreciate their attention to such heinous crimes," said Sheriff Buchanan.
According to filed court documents, evidence presented at Ross's trial and yesterday's sentencing hearing, in June 2020, law enforcement became aware that Ross was involved in the online sexual exploitation of children overseas. As trial evidence established, Ross paid individuals abroad in exchange for livestream videos depicting children being sexually abused. Specifically, the evidence showed that Ross communicated via the WhatsApp messenger application with a woman residing in the Philippines on multiple occasions and paid the woman to sexually abuse her young children while Ross watched a livestream video of the abuse. A forensic analysis of Ross's seized cell phone revealed that he possessed 28 images of child pornography, which were screenshots taken during a livestream video chat. Furthermore, law enforcement located in Ross's Google accounts additional screenshot images of the livestreamed sexual abuse of children.
Ross is currently in federal custody and will be transferred to the custody of the federal Bureau of Prisons upon designation of a federal facility.
In making today's announcement, U.S. Attorney King commended HSI and the McDowell County Sheriff's Office for their investigation of this case and thanked the Wilkes County Sheriff's Office for their invaluable assistance. 
The U.S. Attorney's Office in Asheville prosecuted the case as part of Project Safe Childhood, a nationwide initiative to combat the growing epidemic of child sexual exploitation and abuse, launched in May 2006 by the Department of Justice. Led by U.S. Attorneys' Offices and the Criminal Division's Child Exploitation and Obscenity Section (CEOS), Project Safe Childhood marshals federal, state and local resources to better locate, apprehend and prosecute individuals who exploit children via the Internet, as well as to identify and rescue victims. For more information about Project Safe Childhood, please visit www.projectsafechildhood.gov.
HSI encourages the public to report suspected child predators and any suspicious activity through its toll-free Tip Line at 1-866-DHS-2-ICE or by completing its online tip form.
The U.S. Attorney's Office for the Western District of North Carolina is committed to combating neglect, abuse, and financial exploitation of seniors. 
Project Safe Neighborhoods (PSN) is a collaborative effort by federal, state and local law enforcement agencies, prosecutors and communities to prevent and deter gang and gun violence.
U.S. Attorney's Office
Heroin Education Action Team
Help us combat the proliferation of sexual exploitation crimes against children.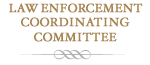 Training and seminars for Federal, State, and Local Law Enforcement Agencies.

 

Making sure that victims of federal crimes are treated with compassion, fairness and respect.