ALBANY, NEW YORK – Kent Tucker, age 24, of Gloversville, New York, pled guilty today to possession with intent to distribute methamphetamine and cocaine base, and possession of a firearm in furtherance of drug trafficking.
The announcement was made by United States Attorney Carla B. Freedman, John B. DeVito, Special Agent in Charge of the New York Field Division of the Bureau of Alcohol, Tobacco, Firearms, and Explosives (ATF), and Anthony Clay, Chief of the Gloversville Police Department.
As part of his guilty plea, Tucker admitted that on August 21, 2020, he possessed methamphetamine pills and cocaine case with the intent to distribute them, and also possessed a loaded, stolen firearm to protect his drugs and drug proceeds.
Sentencing is scheduled for May 24, 2022, before United States District Judge Mae A. D'Agostino, in Albany.  The parties have jointly recommended an 84-month term of imprisonment, which Judge D'Agostino may accept or reject.  If she rejects the recommended term of imprisonment, Tucker would be able to withdraw his guilty plea and proceed to trial. 
This case was investigated by the ATF and Gloversville Police Department, with assistance from the New York State Police and Homeland Security Investigations, and is being prosecuted by Assistant United States Attorney Alexander Wentworth-Ping.
This case is part of Project Safe Neighborhoods (PSN), the centerpiece of the Department of Justice's violent crime reduction efforts.  PSN is an evidence-based program proven to be effective at reducing violent crime.  Through PSN, a broad spectrum of stakeholders work together to identify the most pressing violent crime problems in the community and develop comprehensive solutions to address them.  As part of this strategy, PSN focuses enforcement efforts on the most violent offenders and partners with locally based prevention and reentry programs for lasting reductions in crime.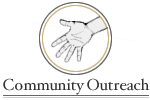 Giving Back to the Community through a variety of venues & initiatives.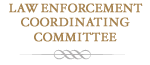 Training and seminars for Federal, State, and Local Law Enforcement Agencies.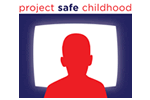 Help us combat the proliferation of sexual exploitation crimes against children.