SYRACUSE, NEW YORK – Shakespeare Cruz, age 48, of New York City, pleaded guilty today to federal drug trafficking charges, announced United States Attorney Carla B. Freedman, Ray Donovan, Special Agent in Charge of the U.S. Drug Enforcement Administration (DEA), New York Division, and New York State Police Superintendent Kevin P. Bruen.  As part of his plea, the defendant admitted that he distributed multiple kilograms of heroin and cocaine from 2014 through January 2019.  The defendant further admitted that he and his co-conspirators arranged for the drugs to be transported from New York City to Lewis County, New York, where they were re-distributed to others there.  During today's guilty plea, the defendant agreed to forfeiture in the form of a money judgment of $200,000, reflecting the proceeds of his drug trafficking activity.
Sentencing is scheduled for June 1, 2022 in Syracuse. At sentencing, the defendant faces a mandatory minimum term of incarceration of ten years, with a possible maximum of lifetime imprisonment.  He faces a fine of up to $10,000,000 and a term of supervised release to follow any term of incarceration of at least five years and up to life.  A defendant's sentence is imposed by a judge based on the particular statute the defendant is charged with violating, the U.S. Sentencing Guidelines and other factors.
This case is being investigated by the United States Drug Enforcement Administration (DEA), the U.S. Department of Homeland Security-Homeland Security Investigations, Immigration & Customs Enforcement (ICE), the New York State Police, the United States Marshals Service, the Lewis County Sheriff's Office and the Lewis County District Attorney's Office and is being prosecuted by Assistant U.S. Attorneys Nicolas Commandeur, Adrian LaRochelle, and Andrew Beaty.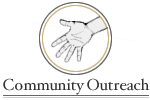 Giving Back to the Community through a variety of venues & initiatives.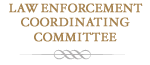 Training and seminars for Federal, State, and Local Law Enforcement Agencies.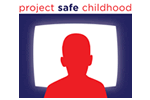 Help us combat the proliferation of sexual exploitation crimes against children.