ALEXANDRIA, La. – United States Attorney Brandon B. Brown announced that three individuals from North Louisiana have been sentenced by United States District Judge Dee D. Drell for their involvement in the trafficking of fentanyl.
Makayla Monique Smith, 29, of Campti, Louisiana, was sentenced to one year and one day in prison, followed by 3 years of supervised release. Smith was charged in an indictment in July 2020 and pleaded guilty July 7, 2021 to possession with intent to distribute fentanyl. In March 2020, the Federal Bureau of Investigation's (FBI) Cenla Safe Streets Task Force began an investigation into the drug trafficking activities of individuals in the Natchitoches, Louisiana area. During their investigation, law enforcement agents learned that three USPS Priority Parcels were received in the Natchitoches Post Office addressed to a known vacant address but were returned to the post office as "undeliverable." An individual called the USPS Hotline to inquire about the subject parcels and provided a callback number. An agent with the U.S. Postal Inspection Service contacted the individual and she provided him a new address in Campti for the subject parcels to be delivered.
Law enforcement agents arranged for a narcotic detection K-9 to conduct an open-air narcotics sniff of the subject parcels and positively alerted to the presence of narcotics. A search warrant was obtained and agents recovered approximately 51 grams of fentanyl in the parcels. Agents attempted to make a controlled delivery to the new address given but the parcels were refused by an adult female at the address. USPS contacted the individual who had provided the new address and left a message that the delivery was attempted but the parcels were refused. A male individual called and told the post office that the packages would be picked up. That afternoon, agents observed two females arrive in a Jeep and enter the post office, retrieve the subject parcels, drive to a residence in Campti and take the packages into the residence. Soon after, two males arrived at the residence and went inside. A female then exited the residence and placed a box inside the Jeep and the two females and four children then got into the Jeep and left, followed by the two males. Agents conducting surveillance observed the two vehicles travel from Campti to Natchitoches and the agents were able to stop their vehicles for probable cause. Smith was the driver of the Jeep and the driver of the other vehicle was her boyfriend and co-defendant. A K-9 officer alerted at the rear of the Jeep to the presence of narcotics and agents searched and found the three packages in the rear area covered by a blanket. Smith and her co-defendants, Jeremy Dewayne Armstrong and Earl Mack Wallace, II, were arrested. All three defendants admitted to their involvement in obtaining the fentanyl.
Smith's co-defendants, Jeremy Dewayne Armstrong, 37, of Natchitoches, and Earl Mack Wallace, II, 39, of Campti, both previously pleaded guilty and were sentenced by Judge Dee D. Drell to the following: Armstrong received a sentence of 240 months (20 years) in prison, followed by 3 years supervised release, and Wallace was sentenced to 3 years probation.
"A few grains of fentanyl can have deadly consequences and unfortunately fentanyl overdose cases have been an issue across our district in recent years," said U.S. Attorney Brandon B. Brown. "One of our goals will be to vigorously prosecute those who possess this drug illegally. Further, we will continue to work closely with all of our law partners to disrupt drug fentanyl and methamphetamine traffickers, stopping them in their tracks.
The FBI, U.S. Postal Inspection Service, and Natchitoches Parish Sheriff's Office and Natchitoches Police Department investigated the case. U.S. Attorney Brandon B. Brown prosecuted the case.
# # #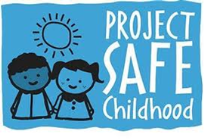 Help us combat the proliferation of sexual exploitation crimes against children.

 

Our nation-wide commitment to reducing gun crime in America.

 
Making sure that victims of crimes are treated with compassion, fairness and respect.