PITTSBURGH, PA — A former resident of Clairton, Pennsylvania, has been sentenced in federal court to 14 months' imprisonment followed by three years of supervised release on his conviction of violating federal firearms laws, United States Attorney Cindy K. Chung announced today.
United States District Judge Cathy Bissoon imposed the sentence on Deonte Reddick, age 21.
According to information presented to the court, Reddick was sentenced to count one of the Indictment, which charged him with being illegal drug user in possession of a firearm. On May 13, 2021, the Allegheny County Police were conducting a violence suppression effort following shootings in the Clairton area when they approached a vehicle. As they approached, one of the occupants, who was wanted, exited the vehicle and began to run. Ultimately, detectives were able to capture that individual and found a firearm on his person.
When the detectives returned to the vehicle, they observed multiple firearms in plain view, including one in the possession of Reddick. Reddick was, at that time, an illegal drug user and therefore precluded from possessing a firearm under federal law.
Assistant United States Attorney Brendan T. Conway prosecuted this case on behalf of the government.

United States Attorney Chung commended the Allegheny County Police for the investigation leading to the successful prosecution of Reddick. The Bureau of Alcohol, Tobacco, Firearms and Explosives also assisted in the investigation.

Learn about victim notification and rights, witness information, and helpful resources.

 

Law enforcement agencies and community partners help us reduce crime.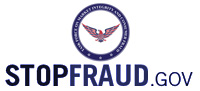 Protect yourself from fraud, and report suspected cases of financial fraud to local law enforcement.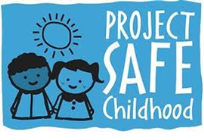 Help us combat the proliferation of sexual exploitation crimes against children.