A man responsible for the production of an explosive device made from fireworks, fishhooks, rivets and other material was charged in federal court, announced U.S. Attorney Clint Johnson.
Zane Paul Bennett, 20, was charged by Criminal Complaint with unlawful manufacture of a destructive device.
On January 24, 2022, an officer with the Broken Arrow Police Department conducted a traffic stop after learning that Mariah Davis, Bennett's partner, had allegedly been observed shoplifting at a retail store. While speaking to Davis, an officer observed what appeared to be a dstructive device in the back seat of the vehicle. The woman explained that the device belonged to her boyfriend.
Davis called Bennett who arrived on foot and then asked if he could take possession of the vehicle if Davis was going to be detained. After officers advised Bennett of his rights, Bennett told them that he manufactured the destructive device.
Agents with the Bureau of Alcohol, Tobacco, Firearms and Explosives (ATF) were called and conducted interviews with the couple. Bennett allegedly indicated he had manufactured the destructive device in a nearby motel where the couple was staying. He explained that he used fireworks, fish hooks to hold the tubes of the destructive devices together, then added metal items before wrapping the device together.
At the location of the traffic stop, the Tulsa Police Department Bomb Squad x-rayed the destructive device, which showed several large fish hooks, screws, and rivets in the device. Also inside the device were a large quantity of small fireworks packed together. The device was dismantled and the components retained. After obtaining a search warrant of Bennett's hotel room, officers and agents with the Broken Arrow Police Department and ATF located and seized fireworks and a metal rivet consistent with what was found in the destructive device.
A Criminal Complaint is a temporary charge alleging a violation of law. For the case to proceed to trial, the United States must present the charge to a federal Grand Jury within 30 days. Once a Grand Jury returns an Indictment, a defendant has a right to a jury trial at which the United States would have the burden of proving the defendant's guilt beyond a reasonable doubt.
The ATF, Broken Arrow Police Department, Tulsa Police Department, and Oklahoma Highway Patrol are the investigative agencies. Assistant U.S. Attorneys Robert T. Raley and Christopher J. Nassar are prosecuting the case.
*This is a corrected press release. The initial press release sent out showed Bennett as 19 but he recently turned 20. This has also been corrected to clarify spelling of the defendant's last name.

Making sure that victims of federal crimes are treated with compassion, fairness and respect.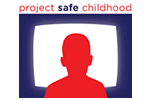 Help us combat the proliferation of sexual exploitation crimes against children.