A Big Cabin man was found guilty late Friday for sexually assaulting and strangling a former dating partner, announced U.S. Attorney Clint Johnson.
The jury convicted Christopher Michael Guinn, 23, of aggravated sexual abuse by force and threat in Indian Country and of assault of an intimate/dating partner by strangling and attempting to strangle in Indian Country.
"Violent acts of sexual and physical abuse such as those committed in this case will not be tolerated,"  said U.S. Attorney Clint Johnson. "Christopher Guinn preyed on this victim and has now been held accountable by a jury of his peers."
"The FBI will continue working with our law enforcement partners to hold violent offenders accountable for threatening the safety of the communities we serve throughout the state of Oklahoma," said Edward J. Gray, FBI Special Agent in Charge of the Oklahoma City Field Office.
At trial, the United States alleged that in the early morning hours of March 17, 2019, Guinn sexually assaulted and strangled a former dating partner. During the assault, Guinn held the victim down and grabbed her around the neck. Guinn applied varying degrees of pressure to the victim's neck and at several points, left the victim gasping for air. The victim testified that Guinn threatened her by saying that if she and her children did not move back in with him, he would find them. He also told her that if she reported the sexual assault, he would come to her mother's house while the victim was sleeping and rape the victim again. She also believed that Guinn had a gun under the mattress.
After Guinn fell asleep, the victim fled and contacted law enforcement. Deputies with the Mayes County Sheriff's Office responded and met the victim at the hospital. They documented the victim's injuries and interviewed her. The Tulsa Police Department conducted a SANE exam.
When interviewed by law enforcement, the defendant stated the incident was not rape but consensual sex and theorized the victim was lying because she was jealous of him being with another woman at a party.
The United States showed Guinn had a history of exerting control over women and sexually assaulting them. Two additional women who previously dated Guinn testified about similar assaults they endured by the defendant. They also testified that Guinn physically abused them and isolated them from friends and family. Both had protective orders against the defendant.
In closing, Assistant U.S. Attorney Gina Gilmore said both the victim and defendant revealed who they were by their actions. She reminded the jury the victim reported the crime, filed for a protective order, and consistently and repeatedly shared details to both state and federal authorities. Gilmore said the defendant also revealed who he was by his history with women. She said the evidence showed Guinn was controlling, isolating, and took what he wanted despite being told "no."
The jury returned guilty verdicts on both counts.
The FBI's Oklahoma City Field Office, Mayes County Sheriff's Office, Tulsa Police Department and Oklahoma State Bureau of Investigation conducted the investigation. Assistant U.S. Attorneys Jessica L. Wright and Gina S. Gilmore are prosecuting the case.

Making sure that victims of federal crimes are treated with compassion, fairness and respect.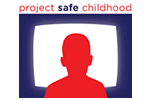 Help us combat the proliferation of sexual exploitation crimes against children.