PITTSBURGH, PA  A former resident of Pittsburgh, Pennsylvania, has been sentenced in federal court to 12½ years (150 months) of imprisonment and six years of supervised release on his conviction of violating the conditions of his supervised release and violating federal narcotics laws, United States Attorney Cindy K. Chung announced today.
United States District Judge Cathy Bissoon imposed the sentence on Davee Ward, age 31, formerly of Pittsburgh's North Side. Ward is a member of a violent gang who call themselves the North Charles Crips.
According to information presented to the court, in 2013, Ward was convicted in the Western District of Pennsylvania of distribution of heroin. In that case, the Court imposed a sentence of 37 months of imprisonment, followed by three years of supervised release. The conditions of release included, among other conditions, that the defendant not violate any federal, state or local law.
On July 25, 2016, a search of a vehicle Ward occupied revealed distribution quantities of heroin, $4,100 in cash, and multiple cellular telephones. He was arrested by the Pittsburgh Bureau of Police. As that conduct constituted a violation of the conditions of his supervised release, the Court issued a warrant for arrest, but, before that arrest warrant was received by the Allegheny County Jail, the defendant had already been released on bond and absconded. It was almost two years before the defendant was arrested again.
Regarding his supervised release violation, which was not contested, the Court imposed a sentence of six months' imprisonment. For the events of July 25, 2016, the Court imposed a sentence of 144 months to run consecutive with the six-month sentence imposed for the supervised release violation for a total of 150 months' imprisonment. The Court also imposed six years of supervised release to follow the 144-month sentence.
Assistant United States Attorney Brendan T. Conway prosecuted this case on behalf of the government.
United States Attorney Chung commended the Drug Enforcement Administration and the Pittsburgh Bureau of Police for the investigation leading to the successful prosecution of Ward.

Learn about victim notification and rights, witness information, and helpful resources.

 

Law enforcement agencies and community partners help us reduce crime.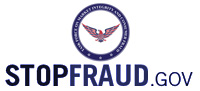 Protect yourself from fraud, and report suspected cases of financial fraud to local law enforcement.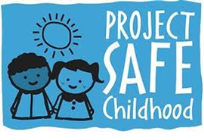 Help us combat the proliferation of sexual exploitation crimes against children.