A woman who possessed firearms while being a user of marijuana was convicted by a jury today after a three-day trial in federal court in Cedar Rapids.
Allyssa Stovall, age 23, from Waterloo, Iowa, was convicted of being a drug user in possession of firearms.  The verdict was returned this afternoon following less than two hours of jury deliberations.
The evidence at trial showed that, in July 2020, Stovall purchased two firearms, a Ruger 9mm pistol and a SCCY Industries 9mm pistol, from Scheels in Cedar Falls and Mr. Guns in Waterloo.  She continued to possess the firearms until law enforcement officers seized them on July 22, 2021.  During this time, Stovall was also a user of marijuana.  Stovall posted photographs on public social media of her holding a marijuana blunt and spoke about her marijuana use during a recorded telephone call.  Law enforcement also encountered Stovall in February 2021, after she drove her car into a snowbank.  During this encounter, officers smelled the odor of marijuana from Stovall's vehicle and eventually located marijuana throughout the vehicle.  Finally, officers located marijuana and other items of drug paraphernalia during a search of Stovall's apartment in July 2021.
This case was brought as part of Project Safe Neighborhoods (PSN).  PSN is the centerpiece of the Department of Justice's violent crime reduction efforts.  PSN is an evidence-based program proven to be effective at reducing violent crime. Through PSN, a broad spectrum of stakeholders work together to identify the most pressing violent crime problems in the community and develop comprehensive solutions to address them. As part of this strategy, PSN focuses enforcement efforts on the most violent offenders and partners with locally based prevention and reentry programs for lasting reductions in crime.
Sentencing before United States District Court Judge C.J. Williams will be set after a presentence report is prepared.  Stovall was taken into custody by the United States Marshal after the verdict was returned and will remain in custody pending sentencing.  Stovall faces a possible maximum sentence of 10 years' imprisonment, a $250,000 fine, and three years of supervised release following any imprisonment.
The case is being prosecuted by Assistant United States Attorney Lisa C. Williams and was investigated by a Federal Task Force composed of the Waterloo Police Department, the Federal Bureau of Investigation, and the Bureau of Alcohol Tobacco and Firearms assisted by the Black Hawk County Sheriff's Office and the Cedar Falls Police Department.   
Court file information at https://ecf.iand.uscourts.gov/cgi-bin/login.pl. 
The case file number is 21-cr-2060.
Follow us on Twitter @USAO_NDIA.

Making sure that victims of federal crimes are treated with compassion, fairness and respect.

 
Giving Back to the Community through a variety of venues & initiatives.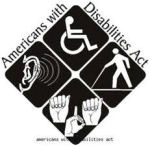 Filing Civil Rights Complaint.