St. Thomas, USVI – United States Attorney Gretchen C.F. Shappert announced that Yohanna Gonzalez-McFarlane, 40, of the Dominican Republic, appeared before Chief District Court Judge Robert A. Molloy and was sentenced on three counts of bringing illegal aliens to the United States for financial gain and for one count of transportation for prostitution.
Chief Judge Molloy sentenced Gonzalez-McFarlane to 78 months imprisonment, followed by ten years of supervised release. In addition, the Court ordered Gonzalez-McFarlane to pay a total of $942,007 in restitution, $400 in special assessments, as well as $20,000 in additional special assessments pursuant to the Justice for Victims of Trafficking Act of 2015.
Chief District Judge Molloy described Gonzalez-McFarlane's admitted conduct – recruiting and harboring vulnerable women to work as prostitutes for her financial gain – as "heinous," pointing out that her offense involved profiting from twelve different women, one of whom had been only seventeen at the time Gonzalez-McFarlane recruited her.
"Human smuggling and the intentional manipulation of vulnerable women against their will cannot be tolerated," U.S. Attorney Shappert said. "We are grateful for the hard work of our law enforcement partners who exposed this crime and brought the defendant to justice."
This case was investigated by the Department of Homeland Security Investigations, the Federal Bureau of Investigation, and assisted and supported by the Virgin Islands Police Department, United States Marshals Service, United States Postal Investigative Service, Drug Enforcement Administration, and Customs and Border Protection. Assistant United States Attorney Meredith Edwards prosecuted the case.

Our nation-wide commitment to reducing gun crime in America.

 – click here  –

Public Service Announcement

from the US Attorney's Office
District of the Virgin Islands

 
The Elder Justice Program stems from the DOJ Elder Justice Initiative (EJI) to prevent and combat financial fraud and scams that target seniors, elder abuse, and neglect.  The mission of the EJI is to strengthen awareness about elder abuse and financial exploitation through education, build law enforcement capacity to respond to elder justice issues, and facilitate prosecution efforts to make our community safer for all.
Anyone interested in learning more about the program can log on to
https://www.justice.gov/elderjustice.
Report suspicious criminal activity to the ICE HSI Tip Line 24 hours a day, 7 days a week: 866-DHS-2-ICE
Call 888-373-7888  Text 2333733  Live Chat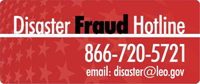 If you have knowledge of fraud, waste, abuse, or allegations of mismanagement involving disaster relief operations, contact the National Center for Disaster Fraud toll free at: (866) 720-5721 or e-mail at: disaster@leo.gov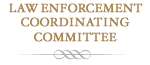 Training and seminars for Federal, State, and Local Law Enforcement Agencies.