CHARLOTTE, N.C. – A grand jury in Asheville has indicted four individuals on federal charges in connection with the burglary of an Asheville firearms dealer, announced Dena J. King, U.S. Attorney for the Western District of North Carolina. 
Vincent C. Pallozzi, Special Agent in Charge of the U.S. Bureau of Alcohol, Tobacco, Firearms and Explosives (ATF), Charlotte Field Division, and Chief David Zack of the Asheville Police Department (APD) join U.S. Attorney King in making today's announcement.
The indictment charges Jesse Lynn Williams, 33, Lyron Deshawn Greenlee, 34, and Alexa Rae Bassillo, 29, all of Asheville, with conspiracy to commit theft of firearms from a Federal Firearms Licensee (FFL), and theft of multiple firearms from an FFL and aiding and abetting. Williams, Greenlee, and Bernard Eugene Carson, Jr. 33, of Morganton, N.C., are also charged with possession of a firearm by a felon. Williams and Bassillo are also facing charges of possession of a firearm by a user of a controlled substance.
According to allegations contained in the indictment, on January 7, 2022, Williams, Greenlee and Bassillo conspired to break into and steal firearms from Carolina Guns and Gear West, LLC (Carolina Guns and Gear) an FFL located at 3106 Sweeten Creek Road, in Asheville. The indictment alleges that Williams broke into the gun store and stole 33 firearms, while Bassillo and Greenlee served as lookouts or drivers during the burglary. The indictment further alleges that between January 7 and January 12, 2022, Carson was found to be in possession of one of the stolen firearms.
The defendants will be appearing in court on the charges before U.S. Magistrate Judge W. Carleton Metcalf.
The charges in the indictment are allegations. The defendants are presumed innocent until proven guilty in a court of law.
The ATF and APD are in charge of the investigation. The U.S. Attorney's Office in Asheville is prosecuting the case.
The U.S. Attorney's Office for the Western District of North Carolina is committed to combating neglect, abuse, and financial exploitation of seniors. 
Project Safe Neighborhoods (PSN) is a collaborative effort by federal, state and local law enforcement agencies, prosecutors and communities to prevent and deter gang and gun violence.
U.S. Attorney's Office
Heroin Education Action Team
Help us combat the proliferation of sexual exploitation crimes against children.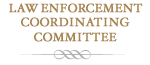 Training and seminars for Federal, State, and Local Law Enforcement Agencies.

 

Making sure that victims of federal crimes are treated with compassion, fairness and respect.