Damian Williams, the United States Attorney for the Southern District of New York, announced that ALEXANDER ARGUEDAS, a/k/a "Reckless," pled guilty today before U.S. Magistrate Judge Debra Freeman in connection with his role as a Godfather of the Black Stone Gorilla Gang ("BSGG"), a violent Bloods street gang whose members and associates had engaged in murders, assaults, robberies, narcotics trafficking, fraud, and witness tampering.  ARGUEDAS also admitted that he participated in the December 9, 2012 murder of Gary Rodriguez.
U.S. Attorney Damian Williams said: "For years, Alexander Arguedas stood at the top of a violent gang that flooded the streets of New York City with violence, drugs, shootings, assaults, and murder.  Now, Arguedas faces significant prison time for his crimes and the harm he inflicted on the community, including his role in murdering Gary Rodriguez.  We continue our daily work with our law enforcement partners to keep our communities safe and to vigorously investigate acts of gang violence."
As alleged in the Indictment and statements made in open court:
ALEXANDER ARGUEDAS, a/k/a "Reckless," was previously one of the Godfathers of the Black Stone Gorilla Gang, a racketeering enterprise that operated principally in the New York City metropolitan area and in the jails and prisons of New York City and the State of New York.  In order to enrich the enterprise, preserve and protect the power of the enterprise, and enhance its criminal operations, BSGG members and associates committed, conspired, attempted, and threatened to commit acts of violence, including murder and assaults; distributed and possessed with intent to distribute narcotics; committed robberies; engaged in bank fraud and wire fraud; and obtained, possessed, and used firearms.  BSGG members also evaded prosecution by law enforcement authorities through acts of intimidation and violence against potential witnesses to crimes committed by the gang.
On December 9, 2012, ARGUEDAS shot and killed Gary Rodriguez in the vicinity of 3089 Decatur Avenue in the Bronx, New York.  
*                      *                     *
ARGUEDAS, 32, of the Bronx, pleaded guilty to racketeering conspiracy, which carries a maximum sentence of life; narcotics conspiracy, which carries a maximum sentence of life and a mandatory minimum sentence of 10 years in prison; and using and carrying a firearm in furtherance of drug trafficking, which carries a maximum sentence of life and a mandatory minimum sentence of 5 years in prison, which must be served consecutively to any other sentence imposed.  ARGUEDAS will be sentenced before Judge Rakoff later this year.
The statutory maximum penalties are prescribed by Congress and are provided here for information purposes only, as any sentencing of the defendant would be determined by Judge Rakoff.
Mr. Williams praised the outstanding investigative work of the Special Agents of the U.S. Attorney's Office for the Southern District of New York, the New York City Police Department, and the Drug Enforcement Administration.  Mr. Williams also thanked Homeland Security Investigations and the New York City Department of Corrections for their assistance in the investigation.
This case is being handled by the Office's Violent and Organized Crime Unit.  Assistant United States Attorneys Andrew K. Chan, Brandon D. Harper, Emily A. Johnson, Danielle R. Sassoon, and Special Assistant United States Attorney Jaclyn M. Wood, are in charge of the prosecution.
Click here for information on the investigation into the Mount Vernon Police Department
This Office was one of the districts affected by the SolarWinds intrusion.
Please click here for further information.
Public Service Announcement on Sexual Assault in Public Housing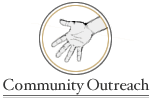 Giving back to the community through a variety of venues & initiatives.

 

Making sure that victims of federal crimes are treated with compassion, fairness and respect.

 
One St. Andrews Plaza – New York, NY 10007