COLUMBIA, SOUTH CAROLINA — The U.S. Attorney's Office for the District of South Carolina announced today the launch of a Planning and Implementation Guide designed to provide a framework to assist those who work with victims, and to help them effectively support survivors and victims' families through the preparation, planning, and implementation phases of such high-profile cases.
The Guide is the result of a collaborative effort among the United States Attorney's Office for the District of South Carolina and the National Mass Violence Victimization Resource Center (NMVVRC), located within the National Crime Victims Research & Treatment Center at the Medical University of South Carolina in Charleston.
Following the hate-motivated mass killings of nine parishioners at the Mother Emanuel Church in Charleston on June 17, 2015, and the trauma caused to the entire Church and Charleston community, the U.S. Attorney's Office for the District of South Carolina managed a trial involving 33 federal charges, including 12 charges specific to hate crimes.  The office learned that the coordination of multiple entities – prosecutors, victim services staff and their allies in the community, including mental and behavioral health professionals, and multi-faith communities – was essential to ensuring that survivors and community members were treated with dignity and respect.  The Guide is a culmination of learned experiences from that trial and many important evidence-based resources provided by the NMVVRC.
"Tragically, our state has experienced the horrific and lasting impact of mass violence incidents in the Mother Emanuel Massacre, and the resulting complexities in investigating and prosecuting such crimes," said U.S. Attorney Corey F. Ellis "We are hopeful that this resource will be a useful tool for federal and state prosecutors and their victim services staff in supporting the multi-faceted needs of victims and survivors of those impacted by mass violence incidents."
"Our focus with this important Guide is to make sure that victims' needs are identified and addressed," said NMVVRC Director Dr. Dean Kilpatrick. "The experiences of my team – who supported the work of the U.S. Attorney's Office on the Mother Emanuel AME trial in 2016 – and a foundation of a strong evidence-base of what helps and avoids hurting victims and survivors during criminal justice processes, is the essence of the Planning and Implementation Guide for Comprehensive, Coordinated Victim Assistance for Mass Violence Incident Trials."
A copy of the Guide is available here.
###

Our nation-wide commitment to reducing gun crime in America.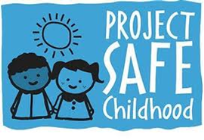 Help us combat the proliferation of sexual exploitation crimes against children.

 
Training and seminars for Federal, State, and Local Law Enforcement Agencies.