HOLMDEL, NJ – A residential development called Heavenly Estates went before the Holmdel planning board on Tuesday, seeking to build a new housing project of 18 homes on approximately 98 acres of land. The site is located across the street from the Vonage Technology Center on Route 520, between Hop Brook Lane and Spring Valley Drive.
Each lot will be over an acre each, according to plans submitted to the township by the developer, Victory Estate Management, LLC of Eatontown.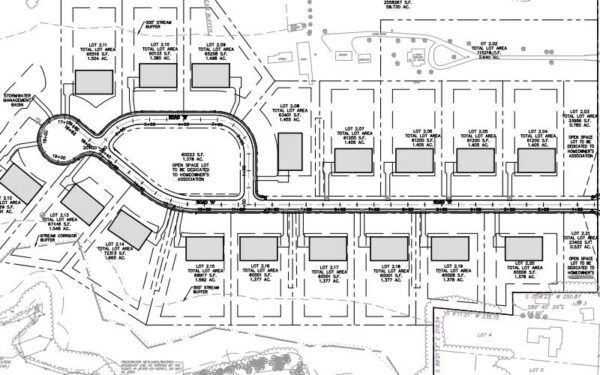 The 18 lots will feature large single-family dwellings with side entrance garages, a single looped road design, and a cul-de-sac. The developer has agreed to plant a row of trees and bushes along Route 520 and install three to four shade trees in front of each home.
Related: Jackson Business Administrator Says "Some People" in Town Not Following the Rules