COUNCIL BLUFFS, IA – Hershel James Ratliff, age 71, of Council Bluffs, was sentenced Thursday December 16, 2021, by United States District Court Chief Judge John A. Jarvey to 360 months in prison for six counts of Human Trafficking and one count of Distribution of a Controlled Substance to a Minor. His prison term will be followed by ten years of supervised release. A jury found Ratliff guilty of the offenses on July 23, 2021.
The Council Bluffs Police Department began investigating Ratliff in August 2019 after a mandatory reporter made a report to the Iowa Department of Human Services about information reported by a fourteen-year-old child that involved inappropriate sexual conversations and advances by Ratliff. As the investigation continued, numerous other young adults were identified as being victimized by Ratliff while they were in high school. Ratliff provided drugs, alcohol, and a place to party for teenagers. Ratliff groomed teenagers and after cultivating a trusting relationship with them, convinced them to engage in various sex acts with him and his friends for money, alcohol, or drugs. Ratliff also used his business, Jimmy's All-American Diner and his rental properties to groom and recruit victims. This illegal activity spanned from 2012-2019.
United States Attorney Richard D. Westphal of the Southern District of Iowa made the announcement. The Council Bluffs Police Department, Southwest Iowa Narcotics Task Force, and Federal Bureau of Investigation investigated the case. This case was prosecuted by the United States Attorney's Office for the Southern District of Iowa.
The Department of Justice is remaining vigilant in detecting, investigating, and prosecuting wrongdoing related to the crisis. 
If you think you are a victim of a scam or attempted fraud involving COVID-19 please click the image above for a variety of resources.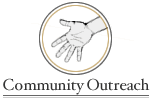 Giving Back to the Community through a variety of venues & initiatives.
Victims of crime may experience feelings of confusion, frustration, fear and anger. The United States Attorneys Office for the Southern District of Iowa Victim/Witness Unit is dedicated to making sure that victims of federal crimes and their family members are treated with compassion, fairness and respect.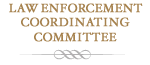 Training and seminars for Federal, State, and Local Law Enforcement Agencies.
Help us combat the proliferation of sexual exploitation crimes against children.