NEWPORT NEWS, Va. – A New York man pleaded guilty yesterday to the murders of two men in Newport News in June and July 2014.
According to court documents, Mark Anthony Skeete, a.k.a. Mark Brown, 33, was a member of the Nine Trey Gangsters, an offshoot of the California-based "Bloods" street gang. In June 2014, Skeete came to Virginia to assist in the prostitution of adult women in the Richmond area. On June 28, 2014, Skeete and others traveled to Newport News to assist in the prostitution of a female from New York. When a client was unable to pay, Skeete shot and killed him to maintain his position as part of the Nine Trey enterprise.
After the June 2014 murder, Skeete and others fled to North Carolina. Skeete and others then returned to Newport News and killed another man on July 16, 2014 during a drug transaction. Skeete also robbed the victim of money, drugs, and a cell phone. Shortly thereafter, Skeete returned to Richmond. On September 17, 2014, Skeete, a previously convicted felon, possessed a firearm in Richmond that was later forensically linked to the Newport News murders. Cartridge casings recovered from the June and July 2014 murder scenes revealed that the same Ruger .45 caliber firearm recovered on September 17, 2014 in Richmond was the weapon used in both of those murders.
Skeete is scheduled to be sentenced on December 1. He faces a maximum sentence of up to two life terms in prison. Actual sentences for federal crimes are typically less than the maximum penalties. A federal district court judge will determine any sentence after taking into account the U.S. Sentencing Guidelines and other statutory factors.
Raj Parekh, Acting U.S. Attorney for the Eastern District of Virginia, and Brian Dugan, Special Agent in Charge of the FBI's Norfolk Field Office, made the announcement after U.S. District Judge David J. Novak accepted the plea.
This investigation was conducted by the FBI's Peninsula Safe Streets Task Force, a partnership that includes the FBI, Virginia State Police, Hampton Police Division, James City County Police Department, and Newport News Police Department. This task force investigates the most violent criminal enterprises operating on the Virginia Peninsula. Tips regarding gang activity and other violent crimes in the region can be reported to the FBI at 1-800-CALL-FBI or www.fbi.gov/tips.
Assistant U.S. Attorneys Howard J. Zlotnick, Lisa McKeel, and Brian Samuels are prosecuting the case.
A copy of this press release is located on the website of the U.S. Attorney's Office for the Eastern District of Virginia. Related court documents and information are located on the website of the District Court for the Eastern District of Virginia or on PACER by searching for Case No. 4:19-cr-62.
NICS Inquiries/Firearms Records Checks
   Send to USAVAE.NICS@usdoj.gov
Protect yourself from fraud, and report suspected cases of financial fraud to local law enforcement.

 
Victim Witness Case
Updates
U.S. V. KRISTOPHER LEE DALLMANN ET AL
Megaupload – Release For Victim Notification

 

Talk to your kids about gangs and how to avoid them.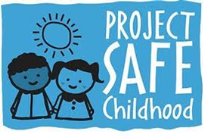 Help us combat the proliferation of sexual exploitation crimes against children.