PITTSBURGH – A resident of Pittsburgh, Pennsylvania, has been charged by criminal complaint with possessing a mixture of fentanyl and a stolen firearm, Acting United States Attorney Stephen R. Kaufman announced today.
The criminal complaint named Darion Ethridge, 21, as the sole defendant. Mr. Ethridge was arrested Thursday evening and made an initial appearance today in federal court in Pittsburgh.
According to the complaint, investigators had information a male matching Mr. Ethridge's description and car would be bringing 10 bricks of heroin to the area of 2727 Mosside Blvd., in Monroeville, PA. When Mr. Ethridge arrived, he was stopped by police for a traffic violation, refused to exit the vehicle and then drove in reverse striking an officer's vehicle. Mr. Ethridge then drove to the dead-end section of the parking lot, exited his vehicle, and engaged in a brief physical altercation with a detective. Mr. Ethridge then ran through two parking lots and onto Northern Pike where he stopped traffic and resisted multiple police officers. Mr. Ethridge was caught and taken into custody. In the car that Mr. Ethridge had been driving, investigators found a fully loaded, stolen firearm and 20 bricks, which is 1,000 stamp bags, of a substance that field-tested positive for fentanyl.
For the drug charge, the law provides for a maximum total sentence of 20 years in prison, a fine of $1 million or both, For the firearm charge, the law provides for a maximum total sentence of 10 years in prison, a fine of $250,000, or both. Under the Federal Sentencing Guidelines, the actual sentence imposed would be based upon the seriousness of the offenses and the prior criminal history, if any, of the defendant.
Assistant United States Attorney Ira M. Karoll is prosecuting this case on behalf of the government.
The Monroeville Police Department and the Pennsylvania Office of the Attorney General are leading the investigation and have been assisted by the Bureau of Alcohol, Tobacco, Firearms and Explosives.
This case is being prosecuted as part of Project Safe Neighborhoods (PSN), the centerpiece of the Department of Justice's violent crime reduction efforts. PSN is an evidence-based program proven to be effective at reducing violent crime. Through PSN, a broad spectrum of stakeholders work together to identify the most pressing violent crime problems in the community and develop comprehensive solutions to address them. As part of this strategy, PSN focuses enforcement efforts on the most violent offenders and partners with locally based prevention and reentry programs for lasting reductions in crime.
A criminal complaint is an accusation. A defendant is presumed innocent unless and until proven guilty.

Learn about victim notification and rights, witness information, and helpful resources.

 

Law enforcement agencies and community partners help us reduce crime.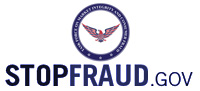 Protect yourself from fraud, and report suspected cases of financial fraud to local law enforcement.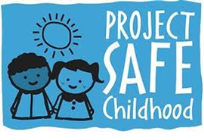 Help us combat the proliferation of sexual exploitation crimes against children.