A man who possessed a firearm on two occasions while he was prohibited was sentenced on June 24, 2021, to more than 4 years in federal prison.
Kwane Demarchel Wheat, age 27, from Fort Dodge, Iowa, received the prison term after a January 22, 2021, guilty plea to one count of possession of a firearm by a prohibited person and one count of possession of a firearm by a drug user.
At the guilty plea, Wheat admitted that on May 30, 2020, he was in possession of a firearm despite being prohibited under a June 6, 2019, protection order in Webster County.  At that time, law enforcement also found marijuana in Wheat's vehicle.  During an April 27, 2019, traffic stop, Wheat was found in possession of a gun, two plastic baggies of marijuana, and cocaine.
Wheat was sentenced in Sioux City by United States District Court Chief Judge Leonard T. Strand.  Wheat was sentenced to 52 months' imprisonment.  He must also serve a 2-year term of supervised release after the prison term.  There is no parole in the federal system.
Wheat is being held in the United States Marshal's custody until he can be transported to a federal prison.
The case was prosecuted by Assistant United States Attorney Mikala Steenholdt and investigated by the Fort Dodge Police Department. 
Court file information at https://ecf.iand.uscourts.gov/cgi-bin/login.pl. 
The case file number is 20-CR-3031.
Follow us on Twitter @USAO_NDIA.

Making sure that victims of federal crimes are treated with compassion, fairness and respect.

 
Giving Back to the Community through a variety of venues & initiatives.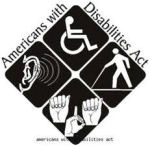 Filing Civil Rights Complaint.