A felon who held a woman at knifepoint two days after he was released from prison was sentenced today in federal court, said Acting U.S. Attorney Clint Johnson.
Chief U.S. District Judge John F. Heil III sentenced Kuna-Gi Lowe to 70 months in federal prison followed by 3 years of supervised release.
He previously pleaded guilty to attempted robbery in Indian Country and assault with a dangerous weapon in Indian Country.
According to court hearings, after being released from prison on felony charges, the defendant took a bus to Tulsa and began drinking heavily over the next several days. Lowe was out of money on August 29, 2019, when he entered an insurance agency where the victim was working and inquired about "opening an account." Lowe then grabbed the female victim, pulled out a large knife and demanded money as he asked the victim if she "knew what he could do to her". The victim pulled out of the defendant's grasp and told Lowe she was calling the police as she fled to the business next door.  Tulsa police officers located Lowe a short distance away. The victim confirmed Lowe was the assailant, and he was arrested.
The FBI and Tulsa Police Department conducted the investigation. Assistant U.S. Attorneys Ross Lenhardt and Benjamin Hargrove prosecuted the case. Mr. Lenhardt is a prosecutor from the Western District of Pennsylvania, and Mr. Hargrove is a prosecutor from the District of Montana. Both men volunteered to assist prosecution efforts here in the Northern District of Oklahoma due to increased jurisdictional responsibilities regarding crimes involving Native American victims or defendants and that occur within the Muscogee (Creek) Nation and Cherokee Nation Reservations

Making sure that victims of federal crimes are treated with compassion, fairness and respect.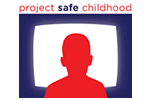 Help us combat the proliferation of sexual exploitation crimes against children.