PHILADELPHIA – Acting United States Attorney Jennifer Arbittier Williams announced that Daniel Duran, 33, of Jamaica, NY, and Jacqueline Velazquez, 37, of Reading, PA, entered guilty pleas before United States District Court Judge Mark A. Kearney on multiple counts of mail fraud in connection with a phone and mail-based scheme to defraud elderly victims across the country out of hundreds of thousands of dollars.
The defendants were charged by criminal Information with seven counts of mail fraud in June 2021. According to the Information, from December 2018 through March 2020, the defendants played an integral role in what is commonly known as a "Grandparents Scheme," which worked as follows: co-schemers based in the Dominican Republic telephoned elderly victims throughout the United States and, while posing as a grandchild or grandchild's lawyer, falsely told each victim that their grandchild had been involved in a vehicular accident and needed money to pay for medical, legal, or court expenses. These co-schemers would also instruct the elderly victims to send large amounts of cash to certain addresses allegedly identified by the defendants, including addresses in Reading, PA. The defendants are charged with picking up the packages and sharing the money with their co-schemers. All told, this scheme defrauded at least fifty elderly victims across the United States of more than $300,000.
"Schemes like this 'Grandparents Scheme' are particularly heinous because they prey on a senior's love for their family," said Acting U.S. Attorney Williams."The Department of Justice is committed to protecting our seniors from fraud, and our Office will continue to prioritize prosecuting criminals who prey on our elderly residents."
The case was investigated by the United States Postal Inspection Service, in connection with the Reading Police Department, and is being prosecuted by Assistant United States Attorney Matthew T. Newcomer.
Pull of Gravity

A documentary on coming home from prison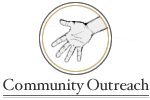 Giving Back to the Community through a variety of venues & initiatives.

 
Voices of Youth

Public Service Announcement