DENVER – The U.S. Attorney's Office for the District of Colorado announces that Ricardo Rodriguez, age 44, Richard Platt, age 42, and Gabriel Rodriguez, age 48 (no relation), have each been charged with being felons in possession of firearms in violation of Title 18, United States Code, Section 922(g)(1).  Gabriel Rodriguez has also been charged with possession with intent to distribute methamphetamine, in violation of Title 21, United States Code, Section 841(a)(1) and (b)(1)(B)(viii).  The three will make their initial appearances in federal court in Denver at 2:00 today, where they will be advised of the charges against them.
According to the facts contained in the complaints, law enforcement officers responded to the Maven Hotel in downtown Denver on July 9th after receiving a report of suspicious activity from hotel staff.  After officers obtained search warrants for the two rooms rented by Ricardo Rodriguez and Richard Platt, respectively, they located multiple firearms in each room.  On the same day, officers contacted Gabriel Rodriguez in the hotel lobby.  He was carrying a backpack which contained a loaded 9mm pistol as well as significant quantities of illegal narcotics.  Each of the three defendants has multiple previous felony convictions.
As previously noted by the Federal Bureau of Investigation, there is currently no evidence of any intent or plan to disrupt or commit violence by these defendants in connection with the MLB All-Star festivities.  State charges previously filed against these same defendants have been dismissed.
The charges in the criminal complaints are allegations, and the defendants are presumed innocent until proven guilty.
Case numbers: 21-mj-123-STV, 21-mj-124-STV, 21-mj-125-STV
gabriel_rodriguez_complaint_21-mj-123-stv.pdf
ricardo_rodriguez_complaint_21-mj-124-stv.pdf
richard_platt_complaint_21-mj-125-stv.pdf
# # #
Visit our website http://www.justice.gov/usao/co | Follow us on Twitter @DCoNews
Sign up for new releases USACO.PublicAffairs@usdoj.gov
Our nationwide commitment to reducing gun violence in America.
Civil Rights

Information and Complaints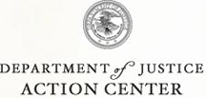 Locate a Prison, Inmate, or Sex Offender
Report Waste, Fraud, Abuse or Misconduct to the Inspector General
Crime Victims' Rights Ombudsman
Identify Our Most Wanted Fugitives
Report and Identify Missing Persons