Earlier today, in federal court in Brooklyn, Carlos Gentil Ordonez Martinez was sentenced to 210 months' imprisonment by United States District Judge Edward R. Korman for conspiracy to internationally distribute cocaine.  As part of the sentence, the Court entered a forfeiture money judgment of $10 million.  Ordonez pleaded guilty to the charge in November 2019.
Jacquelyn M. Kasulis, Acting United States Attorney for the Eastern District of New York, Ray Donovan, Special Agent-in-Charge, Drug Enforcement Administration, New York Division (DEA), and Peter C. Fitzhugh, Special Agent-in-Charge, Homeland Security Investigations, New York (HSI), Dermot F. Shea, Commissioner, New York City Police Department (NYPD), and Kevin P. Bruen, Acting Superintendent, New York State Police (NYSP), announced the sentence.
"It is fitting that the defendant, who trafficked in massive amounts of cocaine to be sold at high prices in the United States, will now pay for his crimes by forfeiting his freedom for more than 17 years and forfeiting $10 million in criminal proceeds," stated Acting United States Attorney Kasulis.  "This Office and its law enforcement partners will continue to work tirelessly to bring national and international narcotraffickers to justice." 
Ms. Kasulis expressed her grateful appreciation to HSI Panama, the HSI Panama Transnational Criminal Investigative Unit (TCIU), the Panamanian National Police, DEA Bogota Country Office Group 2 (BCO2) and the Colombian National Police (CNP) Direccion de Investigacion Criminal e Interpol (DIJIN) Sensitive Investigative Unit (SIU) for their assistance.
"The real Narcos of the world are receiving justice, as evidenced by today's sentencing," stated DEA Special Agent-in-Charge Donovan.  "Time and again, this DEA investigation has led to the arrest, extradition, and sentencing of an international drug kingpin responsible for flooding the streets of U.S. cities with multi-ton quantities of dangerous drugs. I applaud the members of the New York Drug Enforcement Task Force, HSI, and the U.S. Attorney's Office Eastern District of New York for their diligent work throughout this investigation."
"Today's sentencing sends a resounding message that HSI Special Agents are committed to working with our law enforcement partners to aggressively uncover, dismantle and disrupt transnational organizations who conspire to distribute cocaine," stated HSI Special Agent-in-Charge Fitzhugh. "Ordonez Martinez's sentencing and $10 million forfeiture reinforces local and federal law enforcement commitment to bring to justice those individuals and organizations who seek to profit from selling dangerous controlled substances that tear at the very fabric of our community."
According to court filings and proceedings, from 2009 through 2014, Ordonez participated in a massive international drug trafficking conspiracy responsible for trafficking tens of thousands of kilograms of cocaine from laboratories in the Colombian jungle to intermediary locations in Central America and Mexico by sea, before the cocaine was transported to the United States.  Ordonez supplied the conspiracy with the cocaine it trafficked and also owned a portion of the multi-ton shipments of cocaine that the organization dispatched from Colombia to intermediary locations, including Honduras, Guatemala and Mexico, before being sent to the United States where it was sold.  He further increased his share of the profits by receiving payment per kilogram at the substantially higher prices yielded from selling the cocaine further north and closer to the United States. Ordonez received a conservatively estimated $10,000,000 for his involvement in the conspiracy.  Ordonez was arrested in Panama in June 2018 and extradited to the United States on July 12, 2018.
This case is part of an Organized Crime Drug Enforcement Task Forces (OCDETF) investigation. OCDETF identifies, disrupts, and dismantles the highest-level drug traffickers, money launderers, gangs, and transnational criminal organizations that threaten the United States by using a prosecutor-led, intelligence-driven, multi-agency approach that leverages the strengths of federal, state, and local law enforcement agencies against criminal networks.
The government's case is being handled by the Office's International Narcotics and Money Laundering Section.  Assistant United States Attorney Nomi D. Berenson is in charge of the prosecution.
The Defendant:
CARLOS GENTIL ORDONEZ MARTINEZ (also known as "Picapiedra" and "Bam Bam")

Age:  50

Cauca, Colombia
E.D.N.Y. Docket No. 18-CR-200 (ERK)
Civil Rights

Information and Complaints
Department of Justice Statement on SolarWinds – UPDATE
The Department of Justice believes that it is important to keep victims/witnesses of federal crime informed of court proceedings and what services may be available to assist you.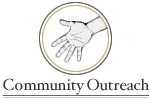 Giving Back to the Community through a variety of venues & initiatives.

 

DOJ 2021 EEO Policy Statement
EOUSA USAO 2021 EEO Policy Statement