ALBUQUERQUE, N.M. – Arturo Muñoz, 67, of Phoenix, Arizona, was sentenced in federal court on Aug. 11 to eight years in prison for possession with intent to distribute 50 grams and more of a mixture and substance containing methamphetamine and conspiracy to distribute methamphetamine. Muñoz pleaded guilty on Nov. 24, 2020.
          According to the plea agreement and other court records, from on or about Feb. 19, 2019, to March 19, 2019, Muñoz conspired with his co-defendant, Ricardo Osornio, 44, also of Phoenix, to transport methamphetamine from Arizona to be sold in and around Deming, New Mexico. On March 19, 2019, Lordsburg Police conducted a traffic stop on Muñoz's vehicle on Interstate 10 in Hidalgo County, New Mexico. After Muñoz consented to a search of his vehicle, officers discovered drugs in a compartment hidden in a speaker box in the trunk. Officers found a total of 2.17 kilograms of methamphetamine in the vehicle.
          Osornio pleaded guilty on July 10, 2019, and was sentenced to five years and three months in prison.
          Upon his release from prison, Muñoz will be subject to four years of supervised release.
          Homeland Security Investigations investigated this case with assistance from the Lordsburg Police Department. Assistant U.S. Attorneys Ry Ellison and Maria Armijo prosecuted the case.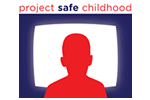 Help us combat the proliferation of sexual exploitation crimes against children.

 

Making sure that victims of federal crimes are treated with compassion, fairness and respect.