NEWPORT NEWS, Va. – On Friday, a federal jury convicted a Hampton woman on charges of conspiracy to distribute and possession with intent to distribute heroin, and conspiracy to commit money laundering.
"The jury's verdict holds the defendant accountable for participating in a multi-year conspiracy to distribute large quantities of dangerous opioids and laundering the proceeds of this serious crime," said Raj Parekh, Acting U.S. Attorney for the Eastern District of Virginia. "We are grateful to the trial team and everyone who worked with our Office to secure justice in this case on behalf of the community."
According to court records and evidence presented at trial, between January 2014 and May 2017, Contessa Williams, 45, conspired with others to distribute, and possess with intent to distribute, over 1,000 grams of heroin and launder drug proceeds. Her then-boyfriend, Tracy Hall, 46, of Norfolk, previously pleaded guilty to being the leader in the drug conspiracy and has been attributed with distributing at least 50 kilograms of heroin for total claimed profit of $1.5 million.
Williams' primary role in the conspiracy was to assist Hall in retrieving, laundering, and spending drug proceeds. Williams deposited drug proceeds in her personal bank accounts and used drug money to start a liquor store in Georgia. After Hall was arrested on state drug charges in early 2016, Williams collected drug proceeds at his direction and otherwise relayed his directives to other co-conspirators responsible for selling drugs on the Peninsula.
Williams faces a mandatory minimum of 10 years in prison and a maximum of life in prison when sentenced on December 9. Actual sentences for federal crimes are typically less than the maximum penalties. A federal district court judge will determine any sentence after taking into account the U.S. Sentencing Guidelines and other statutory factors.
Raj Parekh, Acting U.S. Attorney for the Eastern District of Virginia; Raymond Villanueva, Special Agent in Charge of U.S. Immigration and Customs Enforcement's Homeland Security Investigations (HSI) Washington, D.C.; and Kenneth Mark Talbot, Chief of Hampton Police, made the announcement after U.S. District Judge Roderick C. Young accepted the verdict.
This prosecution is part of an Organized Crime Drug Enforcement Task Forces (OCDETF) investigation. OCDETF identifies, disrupts, and dismantles the highest-level drug traffickers, money launderers, gangs, and transnational criminal organizations that threaten the United States by using a prosecutor-led, intelligence-driven, multi-agency approach that leverages the strengths of federal, state, and local law enforcement agencies against criminal networks.
Assistant U.S. Attorneys Eric M. Hurt and D. Mack Coleman are prosecuting the case.
A copy of this press release is located on the website of the U.S. Attorney's Office for the Eastern District of Virginia. Related court documents and information are located on the website of the District Court for the Eastern District of Virginia or on PACER by searching for Case No. 4:19-cr-19.
NICS Inquiries/Firearms Records Checks
   Send to USAVAE.NICS@usdoj.gov
Protect yourself from fraud, and report suspected cases of financial fraud to local law enforcement.

 
Victim Witness Case
Updates
U.S. V. KRISTOPHER LEE DALLMANN ET AL
Megaupload – Release For Victim Notification

 

Talk to your kids about gangs and how to avoid them.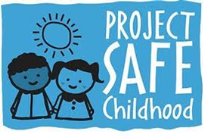 Help us combat the proliferation of sexual exploitation crimes against children.