CORPUS CHRISTI, Texas – A 32-year-old Alice resident has entered a guilty plea to possession with intent to distribute 112 grams of meth, announced Acting U.S. Attorney Jennifer B. Lowery.
On April 9, authorities found Jose Francisco Arredondo aka Cocaine Pepe in a vehicle with currency, drugs and a scale as well as a firearm.
Law enforcement had arrived at a local hotel in response to a potential disturbance. They soon observed a vehicle with its lights on and engine running. Arredondo was driving. As they approached, they immediately noticed a firearm in the center console. Knowing he was a convicted felon, authorities conducted a thorough search of the vehicle.
They ultimately uncovered $10,000 as well as four bags of narcotics, one with 112 grams of meth, two containing a total of 56 grams of cocaine and another with 13 grams of marijuana. Law enforcement also discovered a digital scale and a defaced firearm.
U.S. District Judge Nelva Gonzales Ramos accepted the plea and set sentencing for Nov. 17. At that time, Arredondo faces up to life in prison and a possible $10 million maximum fine. He has been and will remain in custody pending that hearing. 
The Drug Enforcement Administration; Bureau of Alcohol, Tobacco, Firearms and Explosives; Jim Wells County Sheriff's Office and the Alice Police Department conducted the investigation. Assistant U.S. Attorney Christopher Marin is prosecuting the case.

Civil Rights Enforcement

 

We are currently accepting applications for Law Student Interns. Click for more info.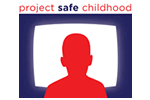 Help us combat the proliferation of sexual exploitation crimes against children.