CORPUS CHRISTI, Texas – A 44-year-old Rockport man has surrendered to authorities following the return of an indictment alleging charges of distributing and possessing images of sexually-exploited children, announced Acting U.S. Attorney Jennifer Lowery.
A federal grand jury returned a two-count indictment Aug. 11 against Mark Daniel Malone. He is set to appear before U.S. Magistrate Judge Jason B. Libby tomorrow at 10:15 a.m.
The investigation allegedly revealed Malone was a former high school basketball coach.
According to the indictment, Malone uploaded images of sexually-exploited children onto the internet. The investigation later revealed he had possessed photos of similar victimized children on his cell phone, according to the charges. Those images allegedly included children under the age of 12.
If convicted, Malone faces up to 20 in prison as well as a possible $250,000 maximum fine.
Homeland Security Investigations and the Texas Attorney General's Office – Internet Crimes Against Children Task Force conducted the investigation. 
Assistant U.S. Attorney Attorneys Molly K. Smith and Dennis E. Robinson are prosecuting the case, which was brought as part of Project Safe Childhood (PSC), a nationwide initiative the Department of Justice (DOJ) launched in May 2006 to combat the growing epidemic of child sexual exploitation and abuse. U.S. Attorneys' Offices and the Criminal Division's Child Exploitation and Obscenity Section leads PSC, which marshals federal, state and local resources to locate, apprehend and prosecute individuals who sexually exploit children and identifies and rescues victims. For more information about PSC, please visit DOJ's PSC page. For more information about internet safety education, please visit the resources tab on that page.
An indictment is a formal accusation of criminal conduct, not evidence. A defendant is presumed innocent unless convicted through due process of law.

Civil Rights Enforcement

 

We are currently accepting applications for Law Student Interns. Click for more info.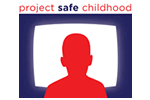 Help us combat the proliferation of sexual exploitation crimes against children.