PHOENIX, Ariz. –Antonio Daniel Bandin, 21, of Casa Blanca, Arizona, was sentenced yesterday by U.S. District Judge Michael T. Liburdi to 15 years in prison, to be followed by three years of supervised release. Bandin previously pleaded guilty to Voluntary Manslaughter. 
On March 16, 2020, Bandin shot the victim multiple times, resulting in the victim's death. Bandin is an enrolled member of the Gila River Indian Community.
The Gila River Police Department conducted the investigation in this case. Assistant U.S. Attorney Raynette Logan, District of Arizona, Phoenix, handled the prosecution.
CASE NUMBER:            CR-20-00553-PHX-MTL

RELEASE NUMBER:    2021- 056_Bandin
# # #
For more information on the U.S. Attorney's Office, District of Arizona, visit http://www.justice.gov/usao/az/
Follow the U.S. Attorney's Office, District of Arizona, on Twitter @USAO_AZ for the latest news.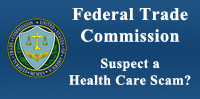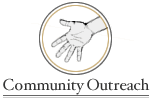 Help us combat the proliferation of sexual exploitation crimes against children.