SAVANNAH, GA:  A member of a violent Chicago street gang, two Ghost Face Gangsters and a conduit for Mexican drug cartels have been sentenced to decades in federal prison for their roles in a major drug trafficking conspiracy that funneled large amounts of methamphetamine and other drugs into coastal and south Georgia.
Leroy Bozarth, a/k/a "Jack Turtlehead," 38, of Springfield, Ill., was sentenced to 235 months in prison after pleading guilty to Conspiracy to Possess with Intent to Distribute and to Distribute a Quantity of Methamphetamine, said David H. Estes, Acting U.S. Attorney for the Southern District of Georgia. U.S. District Court Judge R. Stan Baker also ordered Bozarth to serve three years of supervised release after completion of his prison term. There is no parole in the federal system.
"Making our communities safer means removing the violent criminals who endanger our neighborhoods, especially those affiliated with street gangs," said Acting U.S. Attorney Estes. "As an enforcer for such a gang, Leroy Bozarth used violence, fear and intimidation as tools of his drug trade. Our streets will be safer with him and his co-conspirators behind bars."
Bozarth was one of 35 defendants indicted as part of Operation Stranded Bandit, as described in the indictment unsealed in December 2020 in USA v. Baker et al. Other key figures sentenced in U.S. District Court include:
The investigation and indictments grew from other major gang-related drug trafficking prosecutions in Operation Vanilla Gorilla and Operation Who's Laughing Now. The investigations and prosecutions, under the Organized Crime Drug Enforcement Task Forces, targeted widespread, gang-related drug trafficking organizations in the Southern District and beyond.
An occasional resident of Port Wentworth, Ga., Bozarth is a previously convicted felon with decades-long criminal history that started when he sold crack cocaine as a pre-teen. As a member and "muscle" for the Almighty Simon City Royals – a violent Chicago street gang – Bozarth was part of a conspiracy that transported illegal drugs into the Southern District from Mexico and Atlanta, aided by multiple criminal street gangs including the Ghost Face Gangsters, La Raza/SUR 13, Bloods, Vice Lords, Gangster Disciples, and Aryan Brotherhood.
The conspirators operated inside and outside Georgia's prison system, using drones and other means to smuggle cell phones into prisons so that incarcerated conspirators could continue to coordinate the trafficking operations from Mexico to Georgia. 
Of the 35 defendants charged in Operation Stranded Bandit, at least 24 have entered guilty pleas with many of them sentenced, while seven are awaiting trail and are considered innocent unless and until proven guilty.
"ATF will continue to dedicate federal resources in conjunction with those crucial law enforcement contributions of other federal, state and local agencies to the pursuit of eradicating and forestalling criminal gang activity," said Beau Kolodka, Assistant Special Agent in Charge of the Atlanta Field Division of the Bureau of Alcohol, Tobacco, Firearms and Explosives.
"This notorious drug trafficking organization distributed poison (methamphetamine) to the coastal and south Georgia community while causing fear through means of violence and intimidation," said Robert J. Murphy, the Special Agent in Charge of the Drug Enforcement Administration (DEA) Atlanta Field Division. "Through law enforcement partnerships, these defendants will spend well-deserved time in prison."
"Illegal drugs and criminal street gangs have no place in Georgia. These defendants have been threatening the safety of communities for years," said Vic Reynolds, Director of the Georgia Bureau of Investigation (GBI). "We will continue to work diligently along with our local and federal partners to investigate and dismantle drug trafficking organizations."
The case is part of an Organized Crime Drug Enforcement Task Forces (OCDETF) operation. OCDETF identifies, disrupts, and dismantles the highest-level criminal organizations that threaten the United States using a prosecutor-led, intelligence-driven, multi-agency approach.
The case is being investigated by agencies including the ATF, DEA, GBI, and the Savannah-Chatham Counter Narcotics Team, and prosecuted for the United States by Assistant U.S. Attorneys E. Greg Gilluly Jr. and Jennifer J. Kirkland.
If you have knowledge of fraud, waste, abuse, or allegations of mismanagement involving disaster relief operations, contact the National Center for Disaster Fraud toll free at: (866) 720-5721 or e-mail at: disaster@leo.gov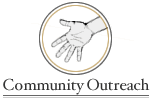 Giving Back to the Community through a variety of venues and initiatives.

 
Making sure that victims of federal crimes are treated with compassion, fairness and respect.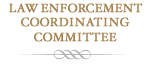 Training and seminars for Federal, State, and Local Law Enforcement Agencies.