PHILADELPHIA – Acting United States Attorney Jennifer Arbittier Williams announced that Romel Bolger, 41, of Drexel Hill, PA, was sentenced to ten years and four months in prison, and five years of supervised release by United States District Court Judge Mark A. Kearney for his illegal attempt to traffic approximately 20 kilograms of cocaine, which he was prepared to purchase with hundreds of thousands of dollars in cash at a hotel in Delaware County.
In May 2021, the defendant pleaded guilty to a Superseding Indictment charging him with attempting to possess with intent to distribute a controlled substance. According to court documents, in August 2020, just five years after his release from a nearly ten-year prison sentence for drug trafficking, Bolger negotiated the purchase of 20 kilograms of cocaine from an undercover Pennsylvania State Police Trooper in exchange for $700,000. On the date of the purported transaction, Bolger met with the undercover officer and inspected a kilogram of cocaine. After expressing his satisfaction with the drugs, he and his co-defendant, Kasib Parham, each carried a duffel bag full of cash to the scene of the purported transaction, a hotel in Delaware County. As they were about to make the deal, Bolger and Parham were arrested. In addition to the $700,000 contained in the two duffel bags, Parham had a bag containing various items of drug trafficking paraphernalia, and Bolger had an additional $10,440 in cash on his person. At Bolger's residence, law enforcement recovered an additional $181,073 in cash. A search of Parham's residence revealed additional cash, a money counter, and various items of drug trafficking paraphernalia with cocaine base ("crack") residue.
"Drug trafficking is inherently dangerous for all touched by it, from those struggling with addiction, to residents of the neighborhoods where this behavior occurs, and of course for the distributors themselves," said Acting U.S. Attorney Williams. "The federal government is aggressively prosecuting recidivist drug dealers like Bolger to ensure that those seeking to make a profit off the vulnerable face the consequences of their criminal acts. We want to thank our law enforcement partners in this case, the DEA and the PA State Police, for their hard work and dedication."
"Bolger negotiated with an undercover officer for the purchase of twenty kilograms of cocaine and put together over $700,000 in cash, which demonstrated his intent in completing this deal," said Thomas Hodnett, Acting Special Agent in Charge of the Drug Enforcement Administration's (DEA) Philadelphia Field Division. "The fact that Bolger was previously convicted of drug trafficking and had an additional $181,000 in drug proceeds at his residence is indicative of the threat he posed to our community. I want to thank our partners at the Pennsylvania State Police for our collaboration in this investigation." 
The case was investigated by the Drug Enforcement Administration and the Pennsylvania State Police, and is being prosecuted by Assistant United States Attorney Erica Kivitz.
Pull of Gravity

A documentary on coming home from prison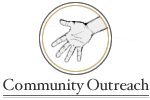 Giving Back to the Community through a variety of venues & initiatives.

 
Voices of Youth

Public Service Announcement