Seattle – A former U.S. Navy sailor was sentenced today in U.S. District Court in Seattle to 4 years in prison and 3 years of supervised release for distribution of fentanyl, announced Acting U.S. Attorney Tessa M. Gorman.  Ivan Armenta, 21, was separated from the Navy and taken into federal custody August 7, 2020.  Armenta provided pills tainted with fentanyl to another sailor who died of a drug overdose.  At the sentencing hearing, U.S. District Judge Robert S. Lasnik noted that Armenta had been warned the pills could be deadly, but still shared them with his friends.
"The overdose statistics are grim and staggering: in King County alone fentanyl overdose deaths are up 82 percent in the first half of 2021," said Acting U.S. Attorney Gorman.  "These pills are manufactured to look like a legitimate pharmaceutical, but as in this case, result in death to the user.  Law enforcement is working hard to take such pills off the street." 
The investigation began April 18, 2020, when a Navy sailor was found dead in his workspace aboard a Navy ship.  In his pocket were two counterfeit pills that were laced with fentanyl.  The Naval Criminal Investigative Services (NCIS) were able to identify Armenta as the sailor who provided the pills to the victim.
The investigation revealed that Armenta himself became ill after taking the pills.  Further Armenta had received a warning from a contact in Southern California that the pills were causing fatal overdoses.  Nevertheless, Armenta purchased more pills from his source and provided the pills to four Navy sailors.  Two became ill, one was revived by Narcan, and one sailor was found dead.
As prosecutors wrote in their sentencing memo: "Counterfeit prescription pills containing fentanyl, like those distributed by Mr. Armenta, pose a unique and substantial danger of overdose. The fact that these pills are manufactured to look like a Percocet increases the likelihood that they will be taken not only by those who intend to take fentanyl, but also by individuals like the victim who believe they are taking nothing more potent than an oxycodone."
Prosecutors have also charged those who distributed the pills to Armenta.  Chase Friedrich, 29, supplied the pills to Armenta.  He was arrested April 21, 2020, at his Des Moines, Washington, apartment.  A search of Friedrich's apartment revealed cocaine, a handgun, and a bag of approximately 100 counterfeit pills.
His drug supplier, Raoul V. Normandia, Jr., 29, was arrested April 24, 2020, near his Federal Way, Washington, residence.  In his vehicle was cocaine.  During a court‑authorized search of Normandia's residence, law enforcement recovered cocaine, MDMA, firearms, ammunition, body armor, narcotics, and various signs of the drug trade, including scales, baggies, heat sealers, Moneygram receipts, and twenty cell phones.
Normandia pleaded guilty in April 2021 to conspiracy to distribute fentanyl, possession of MDMA and cocaine with intent to distribute, and possession of a firearm in furtherance of a drug trafficking crime.  He is scheduled for sentencing October 21, 2021,
Friedrich pleaded guilty May 17, 2021 to conspiracy, distribution of fentanyl, possession of cocaine and fentanyl with intent to distribute, and possession of a firearm in furtherance of a drug trafficking crime. He is scheduled for sentencing on October 22, 2021. 
The case was investigated by NCIS and the Kitsap County Sheriff's Office as a part of the West Sound Narcotics Enforcement Team (WestNET) and is being prosecuted by Assistant United States Attorney Lyndsie Schmalz.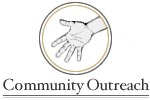 Engaging in outreach in order to prevent crime, respond to community needs, and promote good citizenship.

 

Making sure that victims of federal crimes are treated with compassion, fairness and respect

 

Our nation-wide commitment to reducing gun crime in America