ALBUQUERQUE, N.M.  –  Following a five-day trial, a federal jury returned a guilty verdict on Sept. 17 against Julian Lucas Garcia III, 33, of El Guique, New Mexico, on one count of assault resulting in serious bodily injury, one count of operating an off-highway vehicle while under the influence of intoxicating liquor or drugs resulting in bodily injury, and one count of operating an off-highway vehicle on a paved road resulting in bodily injury. Garcia will remain in custody pending sentencing, which is scheduled for Jan. 18, 2022.
  The jury heard evidence and testimony that on July 4, 2019, on the Ohkay Owingeh Pueblo, Garcia, a non-Indian, was recklessly driving an ATV without headlights in dark conditions through an area crowded with people waiting to watch a Fourth of July fireworks celebration at the Ohkay Owingeh Casino. Jane Doe, an enrolled member of the San Ildefonso Pueblo, was parked with hundreds of other onlookers on the shoulders of a road south of the casino. 
  After dark and immediately before the fireworks began, Jane Doe was crossing the two-lane, paved road when Garcia revved his engine and accelerated. Garcia struck Jane Doe, throwing her into the air and 69 feet down the road. As a result of the impact, Jane Doe was seriously injured and suffered traumatic brain injury, broken ribs, and a knee injury requiring a skin graft. Jane Doe was initially transported to Presbyterian Española Hospital, then immediately flown to the University of New Mexico Hospital's Trauma Center for life-saving treatment. The injuries required months of treatment in intensive care and multiple surgeries. Jane Doe remains wheelchair-bound, suffers from short- and long-term memory loss, and is unable to perform day-to-day functions to care for herself.
  Witnesses, including responding law enforcement, emergency medical personnel and hospital staff testified that Garcia smelled and appeared intoxicated. During questioning by law enforcement, Garcia refused his consent to provide a blood alcohol sample.
  Garcia faces a maximum of 10 years in prison for the assault resulting in serious bodily injury conviction and up to 364 days for each count relating to the operation of an off-highway vehicle.
  The Northern Pueblos Agency of the Bureau of Indian Affairs, the Office of Justice Services, the Ohkay Owingeh Tribal Police Department, and the New Mexico State Police investigated the case. Assistant U.S. Attorneys Alexander F. Flores and Kyle T. Nayback are prosecuting the case.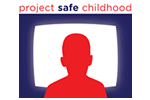 Help us combat the proliferation of sexual exploitation crimes against children.

 

Making sure that victims of federal crimes are treated with compassion, fairness and respect.