A man who escaped from the Waterloo Residential Correctional Facility and later failed to appear in federal court pursuant to a subpoena pled guilty today in federal court in Cedar Rapids, Iowa.
Eugene Davis, age 43, from Cedar Rapids, Iowa, was convicted of an April 23, 2021 escape from federal custody at the Residential Correctional Center in Waterloo and for contempt of court by failing to appear in federal court on April 26, 2021, pursuant to a trial subpoena.
In a plea agreement, Davis admitted that he was in the Waterloo Residential Correctional Center in Waterloo, Iowa, on April 23, 2021, as a condition of his term of supervised release in a 2009 federal firearms case.  On April 23, 2021, Davis left the facility to go to work and never returned.  Davis was later arrested in Las Vegas, Nevada.  Prior to Davis's escape, he was served with a subpoena that required him to appear in federal court in Cedar Rapids on April 26, 2021.  Davis never appeared in court as required.
Sentencing before United States District Court Chief Judge Leonard T. Strand will be set after a presentence report is prepared.  Davis remains in custody of the United States Marshal pending sentencing.  For the escape offense, Davis faces a possible maximum sentence of five years' imprisonment, a $250,000 fine, and three years of supervised release following any imprisonment.  For the contempt offense, Davis faces any term of imprisonment the Court finds appropriate in its discretion, a fine of not more than $250,000, and a term of supervised release of up to five years. 
The case is being prosecuted by Assistant United States Attorney Patrick J. Reinert and was investigated by the United States Marshal's Service.  Court file information at https://ecf.iand.uscourts.gov/cgi-bin/login.pl.  The case file numbers are CR-21-0041 (contempt of court) & CR-21-2042 (escape).
Follow us on Twitter @USAO_NDIA.

Making sure that victims of federal crimes are treated with compassion, fairness and respect.

 
Giving Back to the Community through a variety of venues & initiatives.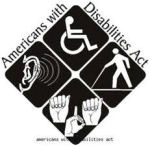 Filing Civil Rights Complaint.