Audrey Strauss, the United States Attorney for the Southern District of New York, announced today that BRENT BORLAND, the owner and principal of a New York-based investment fund known as Belize Infrastructure Fund I LLC ("Belize Fund"), was sentenced today in Manhattan federal court to 84 months in prison for orchestrating a $26 million investment fraud scheme against dozens of investors.   BORLAND pled guilty in February 2019 to conspiring to commit, and the commission of, securities fraud and wire fraud before U.S. District Judge Katherine Polk Failla, who imposed today's sentence.
Manhattan U.S. Attorney Strauss said: "Brent Borland led a years-long, multifaceted scheme to bilk victims out of more than $26 million.  Using lies and deceit, Borland tricked more than 40 investors into entrusting him with their hard-earned money. In truth, Borland's promises to investors were lies, and he spent much of their money on himself.  For the financial and emotional devastation his fraud has inflicted, Borland will spend the next seven years in prison."    
According to the Complaint, Indictment, and statements made in connection with sentencing:
From 2014 through March 2018, BORLAND and others solicited and received approximately $26.1 million from approximately 40 investors based upon representations that he would use the investors' money to construct an airport in Belize.  BORLAND promised investors high rates of return on their investments, which he represented were temporary "bridge financing."  BORLAND also represented to investors that their investments would be fully secured by real property in Belize that was unencumbered by any liens or obligations.
In fact, however, BORLAND misappropriated millions of dollars of investors' funds and used those funds for his own personal benefit.  BORLAND diverted a substantial portion of the funds invested by victims to himself to pay for a variety of personal expenses, including his mortgage payments, credit card bills, luxury automobiles, a beach club membership, and private school tuition for his children.  In contrast to BORLAND's representations that investors would receive high rates of return within a specified time frame, all known investors in the scheme lost money.  And while BORLAND represented that the investments would be secured by real property, the property purportedly serving as collateral was improperly pledged to multiple investors and, in some cases, did not even exist in the manner identified and described by Borland in documents he provided to the investors. 
*                *                *
In addition to his prison term, BORLAND, 51, of West Palm Beach, Florida, was sentenced to three years of supervised release and ordered to pay forfeiture of $26,584,970 and restitution of $26,184,970.          
Ms. Strauss praised the investigative work of the U.S. Postal Inspection Service and thanked the Securities and Exchange Commission, which brought a separate civil action. 
This case is being handled by the Office's Securities and Commodities Fraud Task Force. Assistant U.S. Attorneys Negar Tekeei and Edward Imperatore are in charge of the prosecution.
This Office was one of the districts affected by the SolarWinds intrusion.
Please click here for further information.
Public Service Announcement on Sexual Assault in Public Housing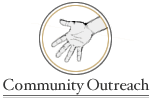 Giving back to the community through a variety of venues & initiatives.

 

Making sure that victims of federal crimes are treated with compassion, fairness and respect.

 
One St. Andrews Plaza – New York, NY 10007