A Tulsa gang member was sentenced Tuesday for conspiring with others to collect firearms and exchange them for marijuana to sell on the black market, announced Acting U.S. Attorney Clint Johnson.
U.S. District Judge Claire V. Eagan sentenced Shelvon Tyrone Williams, 27, to 72 months in federal prison followed by three years of supervised release.
Williams pleaded guilty July 15, 2021, to firearms conspiracy.
In his plea agreement, Williams admitted that from November 2018 to March 2020, he collected and transported firearms from Oklahoma to northern California in exchange for distribution amounts of high-grade marijuana. Williams then sold the marijuana in the Northern District of Oklahoma.
"Shelvon Williams and his coconspirators fueled violent crime and placed the public at risk when they traded guns for marijuana," said Acting U.S. Attorney Clint Johnson. "The U.S. Attorney's Office, ATF and Tulsa Police Department remain committed to stopping the flow of illegal guns and drugs into Tulsa and other communities across the country."
On March 4, 2020, the U.S. Attorney's Office charged Williams and five others for their involvement in the firearms conspiracy and drug conspiracy. Williams and other defendants are members of the Squeeze Team, a violent street gang made up of various members affiliated with the Bloods, Neighborhood Crips, and 5-tre Crips.
According to the indictment, the conspirators concealed the firearms in backpacks, duffel bags, and suitcases and transported them in cars and buses to individuals in California. The defendants purchased bus tickets with cash using false names to help conceal their crimes. In exchange for each handgun they delivered to California, the defendants received one to two pounds of high-grade marijuana shipped through the U.S. Postal Service. Conspirators in California shipped the packages of marijuana to a specific geographical region in Tulsa where U.S. Postal Service employee and codefendant, Whitney D'ron Clark, retrieved the packages. She then delivered the packages to other conspirators who re-packaged the marijuana for sale in northeastern Oklahoma.
Codefendants Brian Lee Thomas, Whitney D'ron Clark, and Kenyante Hampton previously pleaded guilty to drug conspiracy. Also pleading guilty to firearms conspiracy was codefendant Sheldon Tyrone Christopher Williams Jr.
This prosecution was a part of the Organized Crime Drug Enforcement Task Force Operation Squeezed Out. OCDETF identifies, disrupts, and dismantles the highest-level criminal organizations that threaten the United States using a prosecutor-led, intelligence-driven, multi-agency approach.
The Tulsa Police Department and Bureau of Alcohol, Tobacco, Firearms and Explosives conducted the investigation. Assistant U.S. Attorney Joel-lyn A. McCormick prosecuted the case. McCormick serves as the lead attorney for the U.S. Attorney's Organized Crime Drug Enforcement Task Forces.

Making sure that victims of federal crimes are treated with compassion, fairness and respect.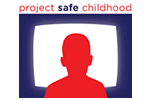 Help us combat the proliferation of sexual exploitation crimes against children.