CONTACT: Barbara Burns

PHONE: (716) 843-5817

FAX #: (716) 551-3051
BUFFALO, N.Y.—U.S. Attorney James P. Kennedy, Jr. announced today that a federal grand jury has returned a three-count indictment charging James Brandow, 33, of Jamestown, NY, with distribution of heroin and fentanyl causing death, distribution of heroin and fentanyl causing serious bodily injury, and narcotics conspiracy. The charges carry a minimum penalty of 20 years in prison, a maximum of life, and a $1,000,000 fine.
Assistant U.S. Attorney Joshua A. Violanti, who is handling the case, stated that between July 2020 and June 2021, the defendant is accused of conspiring with others to sell heroin and fentanyl. According to the indictment, on July 31, 2020, Brandow sold heroin and fentanyl which resulted in the death of an individual identified as K.T. and resulted in seriously bodily injury to an individual identified as B.F.
The indictment is result of an investigation by the Jamestown Police Department, under the direction of Chief Timothy Jackson, and the Drug Enforcement Administration, under the direction of Special Agent-in-Charge Ray Donovan, New York Field Division.
The fact that a defendant has been charged with a crime is merely an accusation and the defendant is presumed innocent until and unless proven guilty. 
# # # #
Visit the Federal government's website to help you be safe, secure and responsible online.
https://www.onguardonline.gov/
CASE INFORMATION


Making sure that victims of federal crimes are treated with compassion, fairness and respect.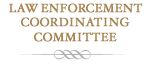 Read about our LECC Program
138 Delaware Ave. – Buffalo, NY 14202