NORFOLK, Va. – A Portsmouth man, who was the 25th defendant associated with Operation High Tide, was sentenced today to five years in prison for his role in trafficking firearms and selling heroin.
According to court documents, in 2017, Shon E. Melton, 32, of Portsmouth, was attributed with trafficking 19 firearms, including a concealable short barrel shotgun, assault rifles, and stolen guns, one of which was a Ruger with a scope and laser modification. Firearms trafficked by Melton include stolen guns connected to burglaries in the London Oaks neighborhood of Portsmouth, sold within days or weeks of the home invasions.
Operation High Tide is a large-scale narcotics trafficking and firearms investigation that has resulted in the recovery of over 65 firearms, over 7 kilograms of cocaine, nearly a kilogram of crack cocaine, over 625 grams of heroin, over 100 grams of fentanyl, 75 grams of acetyl fentanyl, 12 pounds of marijuana, 621 grams of hash oil, 24 grams of MDMA (commonly known as ecstasy), 120 grams of methamphetamine, and over $560,000 in cash. The narcotics seized have a street value of nearly $1 million.
To date, Operation High Tide defendants have been sentenced to a combined total of over 250 years:
Jessica D. Aber, U.S. Attorney for the Eastern District of Virginia; Mark R. Herring, Attorney General of Virginia; Charlie J. Patterson, Special Agent in Charge of the Bureau of Alcohol, Tobacco, Firearms and Explosives' (ATF) Washington Field Division; Jarod Forget, Special Agent in Charge for the Drug Enforcement Administration's (DEA) Washington Field Division; Colonel Gary T. Settle, Superintendent of Virginia State Police; Larry D. Boone, Chief of Norfolk Police; Col. K.L. Wright, Chief of Chesapeake Police; and Renado Prince, Chief of Portsmouth Police, made the announcement after sentencing by U.S. District Judge Arenda Wright Allen.
Assistant U.S. Attorneys Kristin G. Bird, Andrew C. Bosse, John F. Butler, Megan M. Cowles, Sherrie Capotosto, Kevin M. Comstock, Joseph E. DePadilla, William B. Jackson, Darryl Mitchell, and William D. Muhr prosecuted the cases referenced above.
This case is part of Project Safe Neighborhoods (PSN), which is the centerpiece of the Department of Justice's violent crime reduction efforts.  PSN is an evidence-based program proven to be effective at reducing violent crime. Through PSN, a broad spectrum of stakeholders work together to identify the most pressing violent crime problems in the community and develop comprehensive solutions to address them. As part of this strategy, PSN focuses enforcement efforts on the most violent offenders and partners with locally based prevention and reentry programs for lasting reductions in crime.
A copy of this press release is located on the website of the U.S. Attorney's Office for the Eastern District of Virginia. Related court documents and information on the Melton case are located on the website of the District Court for the Eastern District of Virginia or on PACER by searching for Case No. 2:19-cr-145. Other Operation High Tide cases can be found by searching for Case Nos. 2:19-cr-80, 111, 138, 145, 146, 147, 148, 149, 150, 151, 154, 155, 170, 193, and 2:20-cr-15.
NICS Inquiries/Firearms Records Checks
   Send to USAVAE.NICS@usdoj.gov
Protect yourself from fraud, and report suspected cases of financial fraud to local law enforcement.

 
Victim Witness Case
Updates
U.S. V. KRISTOPHER LEE DALLMANN ET AL
Megaupload – Release For Victim Notification

 

Talk to your kids about gangs and how to avoid them.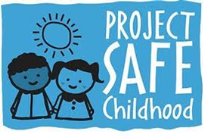 Help us combat the proliferation of sexual exploitation crimes against children.