ST. LOUIS – United States District Court Judge Ronnie L. White accepted a plea of guilty from Kevin Karll on today's date for the crimes of conspiracy to distribute methamphetamine and possession with intent to distribute methamphetamine.   Judge White set sentencing for January 11, 2022. 
Kevin Karll is the first defendant to plead guilty in a multi-defendant conspiracy to distribute methamphetamine.  According to the plea agreement, for more than a year, the Drug Enforcement Administration, Homeland Security Investigations, U.S. Postal Inspection Service and Jefferson County Municipal Enforcement Group, investigated a drug trafficking organization responsible for the distribution of crystal methamphetamine in the St. Louis region, with a network connected to Los Angeles, California. Karll was identified as one of many street-level distributors for the illicit drug organization. 
The indictment alleges that from January 2019 until the date of the indictment (January 6, 2021) Brendon Thomas, Joe Holliman, Dedrick Jordan, Terry Williams and others, both known and unknown, to include Kevin Karll conspired to distribute methamphetamine and other controlled substances in the Eastern District of Missouri and elsewhere.
On June 18, 2020, investigators joined with the St. Charles County Regional Drug Task Force and the St. Louis Metropolitan Police Department to execute search warrants at locations associated with the conspiracy.  Investigators seized more than $140,000 in cash, crystal methamphetamine and high-grade marijuana, as well as two assault rifles and four handguns. Investigators stopped a vehicle on its way to St. Louis and seized 28 pounds of methamphetamine and a firearm from a hidden compartment from within the vehicle.  
The investigation involved the following law enforcement agencies: DEA, HSI, U.S. Postal Inspection Service, U.S. Marshals Service, Jefferson County Sheriff's Department, St. Charles City and County Police, Phelps County Sheriff's Department, Arnold Police Department and the Normandy Police Department, all in Missouri.
*****

Making sure that victims of federal crimes are treated with compassion, fairness and respect.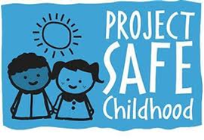 Help us combat the proliferation of sexual exploitation crimes against children.

 

Our nation-wide commitment to reducing gun crime in America.

 
Law Enforcement Officer Safety Program

 
CIVIL RIGHTS

Information

and

Filing a Complaint