SHREVEPORT, La. – Knoxsom R. Peterson, III, 26, of Shreveport, has been sentenced by United States District Judge Donald E. Walter to 115 months (9 years, 7 months) in prison, followed by 3 years of supervised release, for illegal possession of a firearm.
Peterson was indicted by a federal grand jury on January 27, 2021 and charged with felon in possession of a firearm. While investigating an incident in August 2020 when a Molotov Cocktail was thrown at the Caddo Parish Courthouse, agents with the Bureau of Alcohol, Tobacco, Firearms and Explosives (ATF) uncovered evidence that led to the discovery of Peterson's prohibited possession of a firearm. On October 20, 2020, agents with the ATF executed a search warrant at Peterson's residence and found a pistol in an empty purse which had been reported stolen by a Shreveport resident earlier in the year. Initially, Peterson's girlfriend told law enforcement that the gun was hers but her story as to how she came into possession of it was inconsistent with the facts. Peterson later admitted to law enforcement that he had purchased the firearm from an individual off the streets, despite knowing that because he is a convicted felon, he could not possess any firearm or ammunition.
Peterson has previous felony convictions for simple burglary in 2016 and aggravated flight from an officer in 2020.
The ATF and Shreveport Police Department investigated the case. Assistant U.S. Attorney Cytheria D. Jernigan prosecuted the case.
This case is part of Project Safe Neighborhoods (PSN), a program bringing together all levels of law enforcement and the communities they serve to reduce violent crime and make our neighborhoods safer for everyone. PSN is part of the Department's renewed focus on targeting violent criminals, directing all U.S. Attorney's Offices to work in partnership with federal, state, local, and tribal law enforcement and the local community to develop effective, locally-based strategies to reduce violent crime. To learn more about Project Safe Neighborhoods, go to www.justice.gov/psn.
# # #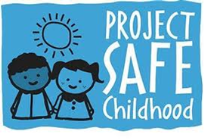 Help us combat the proliferation of sexual exploitation crimes against children.

 

Our nation-wide commitment to reducing gun crime in America.

 
Making sure that victims of crimes are treated with compassion, fairness and respect.