St. Thomas, USVI – United States Attorney Gretchen C.F. Shappert for the District of the Virgin Islands announced today that Lenroy Ravalier, Jr. was sentenced by the Honorable Robert A. Molloy to serve 21 months in federal prison followed by 3 years of supervised release and ordered to pay restitution of $169,000, representing his ill-gotten gains from his commission of bank fraud.
According to public documents filed in the case, Ravalier Jr. forged checks in his father's name totaling $303,000, and then moved much of the money through various accounts under his control. One of the accounts was opened strictly for the purpose of passing the stolen funds through the account. A bank was able to intervene and recapture over $132,000 of the amount Ravalier Jr. stole but by then he had spent the remainder. Ravalier Jr. did not have authorization from the victim to take the funds described above or to write checks in the victim's name.
This case was investigated by the Federal Bureau of Investigation and prosecuted by Assistant United States Attorneys Nathan Brooks and Jill Koster.

Our nation-wide commitment to reducing gun crime in America.

 – click here  –

Public Service Announcement

from the US Attorney's Office
District of the Virgin Islands

 
The Elder Justice Program stems from the DOJ Elder Justice Initiative (EJI) to prevent and combat financial fraud and scams that target seniors, elder abuse, and neglect.  The mission of the EJI is to strengthen awareness about elder abuse and financial exploitation through education, build law enforcement capacity to respond to elder justice issues, and facilitate prosecution efforts to make our community safer for all.
Anyone interested in learning more about the program can log on to
https://www.justice.gov/elderjustice.
Report suspicious criminal activity to the ICE HSI Tip Line 24 hours a day, 7 days a week: 866-DHS-2-ICE
Call 888-373-7888  Text 2333733  Live Chat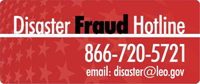 If you have knowledge of fraud, waste, abuse, or allegations of mismanagement involving disaster relief operations, contact the National Center for Disaster Fraud toll free at: (866) 720-5721 or e-mail at: disaster@leo.gov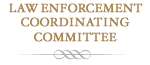 Training and seminars for Federal, State, and Local Law Enforcement Agencies.