PITTSBURGH, Pa. – Two residents of western Pennsylvania have been charged with offenses related to the unlawful killing of migratory birds, Acting United States Attorney Stephen R. Kaufman announced today.
The three-count Information filed today in federal court names Robert Yost, 50, of New Galilee, PA, and Jacob Reese, 25, of Enon Valley, PA, as defendants.
According to the Information, Yost operated Yost Farms in Beaver County, PA. In June 2020, Yost and one of his employees, Reese, allegedly conspired to kill migratory birds present on leased farmland operated by Yost Farms, using carbofuran, a registered restricted-use pesticide. As alleged, the Environmental Protection Agency concluded no later than 2009 that the dietary, worker, and ecological risks for all uses of carbofuran were unacceptable and that all products containing carbofuran generally caused unreasonable adverse effects on humans and the environment. According to the Information, on June 22, 2020, Yost directed Reese to spread whole kernel corn coated in carbofuran in and around a leased field used for soybean cultivation where children were regularly present. The tainted corn allegedly attracted protected migratory birds that were killed within a short distance of where they ingested the corn. Yost and Reese thereafter took steps to conceal their efforts to poison and kill migratory birds, including by destroying the feed bag containing the carbofuran-laced whole corn kernel. In total, Yost and Reese are alleged to have killed approximately seventeen (17) Canada geese, ten (10) red-winged blackbirds, and one (1) mallard duck.
Yost and Reese are charged with one count of conspiracy, one count of violating the Federal Insecticide, Fungicide, and Rodenticide Act, and one count of violating the Migratory Bird Treaty Act. The defendants face a total maximum term of imprisonment of 13 months and a total fine of $31,000. The actual sentence imposed would be based upon a consideration of statutory sentencing factors and the prior criminal history, if any, of the defendants.
Assistant United States Attorney Eric G. Olshan is prosecuting this case on behalf of the government. The U.S. Fish and Wildlife Service – Office of Law Enforcement, Environmental Protection Agency – Criminal Investigation Division, and Pennsylvania Game Commission conducted the investigation leading to the charges in this case, with assistance from the Pennsylvania Department of Agriculture.

Learn about victim notification and rights, witness information, and helpful resources.

 

Law enforcement agencies and community partners help us reduce crime.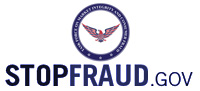 Protect yourself from fraud, and report suspected cases of financial fraud to local law enforcement.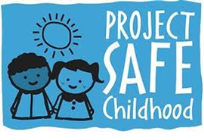 Help us combat the proliferation of sexual exploitation crimes against children.