CONTACT: Barbara Burns

PHONE: (716) 843-5817

FAX #: (716) 551-3051
BUFFALO, N.Y. – U.S. Attorney Trini E. Ross announced today that Billy D. Henderson, 42, of Buffalo, NY, pleaded guilty before U.S. District Judge Richard J. Arcara to conspiring to possess with intent to distribute, and distributing, 100 grams or more of butyryl fentanyl and furanyl fentanyl. The charges carry a mandatory minimum penalty of 10 years in prison, a maximum of life, and a fine of $10,000,000.
Assistant U.S. Attorneys Laura A. Higgins and Charles M. Kruly, who are handling the case, stated that on April 3, 2019, the Erie County Sheriff's Office and Homeland Security Investigations executed a search warrant at 50 Newton Street in Buffalo, where the defendant lived with his girlfriend and co-defendant Denise Porter. During the search, Henderson and Porter discarded controlled substances out windows of the residence. Subsequently, law enforcement recovered quantities of butyryl fentanyl, furanyl fentanyl, cocaine, fentanyl, and heroin; two digital scales with narcotics residue; a drug press; approximately $7,000 in United States currency; ammunition; and packaging materials for narcotics distribution.
The co-defendant, Denise Porter, was previously convicted and is awaiting sentencing.
The plea is the culmination of an investigation by the Erie County Sheriff's Office, under the direction of Sheriff Timothy Howard; the Buffalo Police Department, under the direction of Commissioner Byron Lockwood; and Homeland Security Investigations, under the direction of Special Agent-in-Charge Kevin Kelly.
Sentencing is scheduled for February 23, 2022, at 10:30 a.m. before Judge Arcara.
# # # #
Visit the Federal government's website to help you be safe, secure and responsible online.
https://www.onguardonline.gov/
CASE INFORMATION


Making sure that victims of federal crimes are treated with compassion, fairness and respect.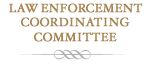 Read about our LECC Program
138 Delaware Ave. – Buffalo, NY 14202