A former Cedar Rapids pharmacist who diverted controlled substances for his own use pled guilty today in federal court in Cedar Rapids.  Brandon Lee Iacobo, age 35, from La Crosse, Wisconsin, was convicted of one count of acquiring a controlled substance by means of misrepresentation, fraud, deception, and subterfuge.
In a plea agreement, Iacobo admitted that, from January 2020 through November 2020, he was the pharmacist-in-charge or pharmacy manager at a Cedar Rapids pharmacy and diverted hundreds of controlled substances from the pharmacy to his own personal use.  To cover up his thefts, Iacobo falsified controlled substance "cycle counts" in the pharmacy's inventory and shorted customers' tablets from their prescriptions when filling them.  In December 2016, a California administrative law judge determined Iacobo lacked the "continued ability to perform the duties of a licensed pharmacist, in a manner consistent with public health, safety, and welfare, even on a probationary basis," and found his pharmacy license should be revoked.
Sentencing before United States District Court Judge C.J. Williams will be set after a presentence report is prepared.  Iacobo remains free on bond pending sentencing.  Iacobo faces a possible maximum sentence of four years' imprisonment, a $250,000 fine, and one year of supervised release following any imprisonment.
The case is being prosecuted by Assistant United States Attorney Tim Vavricek and was investigated by the Drug Enforcement Administration and the Cedar Rapids Police Department. 
Court file information at https://ecf.iand.uscourts.gov/cgi-bin/login.pl. 
The case file number is 21-CR-71.
Follow us on Twitter @USAO_NDIA.

Making sure that victims of federal crimes are treated with compassion, fairness and respect.

 
Giving Back to the Community through a variety of venues & initiatives.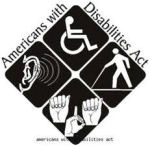 Filing Civil Rights Complaint.