INDIANAPOLIS – Today, United States District Court Chief Judge Tanya Walton Pratt swore Zachary A. Myers in as the United States Attorney for the Southern District of Indiana. President Joseph R. Biden nominated the veteran federal prosecutor to serve as U.S. Attorney and he was unanimously confirmed by the U.S. Senate.
"Every day, the dedicated professionals in this U.S. Attorney's Office work tirelessly to enforce the law and defend the interests of the United States according to the law. I look forward to leading this outstanding team. I will work closely with our federal, state, and local partners to hold offenders accountable and to ensure fair and impartial administration of justice for all Americans. It is an honor and a privilege to serve the people of the Southern District of Indiana and of the United States," said U.S. Attorney Zachary A. Myers.
As the chief federal law enforcement officer in the district, U.S. Attorney Myers will lead an office of approximately 42 Assistant U.S. Attorneys and 46 support professionals in the office's criminal prosecutions, civil litigation, and to promote public safety throughout the Southern District of Indiana.
Prior to being sworn in as the new U.S. Attorney, Mr. Myers served as an Assistant United States Attorney for the District of Maryland, where he served since 2014. He worked in the Baltimore Division's Major Crimes Unit and most recently in the District of Maryland's National Security and Cybercrime Section, serving as the first Cybercrime Counsel for the District.
From 2011 through 2014, Mr. Myers served as an Assistant United States Attorney for the Southern District of Indiana, where he worked in the General Crimes Unit. He has led investigations, prosecutions, and appeals of a wide variety of federal offenses, with a focus on technology-facilitated crime, including cybercrimes, national security offenses, child exploitation, fraud, public corruption, violent crimes, and sex trafficking.
Prior to joining the U.S. Attorney's Office, Mr. Myers was an attorney at an Indianapolis law firm. He was also a Legislative Correspondent in the Office of Congresswoman Julia M. Carson.
Mr. Myers grew up in Indianapolis. He earned his J.D. from the Georgetown University Law Center in 2008, his M.A. from the George Washington University in 2005, and his B.A. from Stanford University in 2003.
Case Updates
U.S. v. Thomas Buck
U.S. v. Byron Fisher
U.S. v. Ducey and Wilson
U.S. v. Durham, Cochran, Snow
U.S. v. Linville, et al
U.S. v. Mahmoud, et al (Elite)
U.S. v. Michael, et al


Our commitment to reducing gun crime in Indiana and nationwide.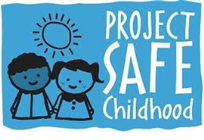 Civil Rights Task Force