McALLEN, Texas – A 27-year-old McAllen resident has been ordered to federal prison after admitting he intended to engage in sexual activity with a minor female, announced Acting U.S. Attorney Jennifer B. Lowery.
David Montelongo pleaded guilty June 24.
Today, U.S. District Judge Randy Crane sentenced him to 120 months in federal prison. In handing down the sentence, the court noted that Montelongo had committed a very serious offense which was not impulsive as it had taken place over some length of time. Judge Crane also referenced how Montelongo knew his conduct was wrong. Montelongo was further ordered to serve five years on supervised release following completion of his prison term, during which time he will have to comply with numerous requirements designed to restrict his access to children. He will also be required to register as a sex offender.
On Jan. 21, Montelongo began to entice and coerce an individual he believed to be a 13-year-old female on a popular social media application. In their communications, Montelongo discussed the sexual acts he desired to perform on the minor and take her virginity.
Montelongo requested to meet the alleged minor in person at a park in McAllen, at which time he expected to engage in sexual activity with her. Montelongo saw authorities and fled upon arrival. Law enforcement later took him into custody March 10.
He has been and will remain in custody pending transfer to a U.S. Bureau of Prisons facility to be determined in the near future.
Homeland Security Investigations – Rio Grande Valley Child Exploitation Investigations Task Force conducted the investigation.
Assistant U.S. Attorney Michael Mitchell prosecuted the case, which was brought as part of Project Safe Childhood (PSC), a nationwide initiative the Department of Justice (DOJ) launched in May 2006 to combat the growing epidemic of child sexual exploitation and abuse. U.S. Attorneys' Offices and the Criminal Division's Child Exploitation and Obscenity Section leads PSC, which marshals federal, state and local resources to locate, apprehend and prosecute individuals who sexually exploit children and identifies and rescues victims. For more information about PSC, please visit DOJ's PSC page. For more information about internet safety education, please visit the resources tab on that page.

Civil Rights Enforcement

 

We are currently accepting applications for Law Student Interns. Click for more info.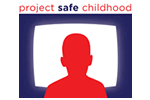 Help us combat the proliferation of sexual exploitation crimes against children.