DAVENPORT, Iowa – A Moline, Illinois man, Luis Alberto Hernandez-Barajas, a citizen of Mexico, was sentenced on Thursday, November 18, 2021 to 188 months in prison for Conspiracy to Distribute 50 Grams or More of Methamphetamine. Hernandez-Barajas was ordered to serve five years of supervised release to follow his prison term and pay $100 to the Crime Victims' Fund.
Hernandez-Barajas, age 42, supplied co-defendant, Christopher Hicks, with six pounds of methamphetamine and a half-pound of black tar heroin for distribution in the Quad Cities. In the summer and fall of 2019, Hernandez-Barajas supplied Hicks with hollowed out candles each filled with one pound of methamphetamine. In January 2020, Hernandez-Barajas supplied Hicks with black tar heroin for distribution. Hernandez-Barajas was incarcerated in the federal prison on a prior drug trafficking conviction at the time of this offense. Despite his incarceration, Hernandez-Barajas acquired a cell phone and communicated with Hicks and arranged for the shipments of these controlled substances. Hernandez-Barajas pleaded guilty to the charge on July 14, 2021.
United States Attorney Richard D. Westphal of the Southern District of Iowa made the announcement. The Quad City Metropolitan Enforcement Group investigated the case.
The Department of Justice is remaining vigilant in detecting, investigating, and prosecuting wrongdoing related to the crisis. 
If you think you are a victim of a scam or attempted fraud involving COVID-19 please click the image above for a variety of resources.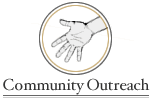 Giving Back to the Community through a variety of venues & initiatives.
Victims of crime may experience feelings of confusion, frustration, fear and anger. The United States Attorneys Office for the Southern District of Iowa Victim/Witness Unit is dedicated to making sure that victims of federal crimes and their family members are treated with compassion, fairness and respect.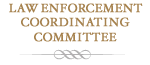 Training and seminars for Federal, State, and Local Law Enforcement Agencies.
Help us combat the proliferation of sexual exploitation crimes against children.