CHARLOTTE, N.C. – Dena J. King was officially sworn in today as United States Attorney for the Western District of North Carolina. Ms. King was nominated by President Joseph
U.S. Attorney Dena J. King
R. Biden Jr. on September 28, 2021, and was confirmed by the United States Senate on November 19, 2021. Chief U.S. District Judge Martin Reidinger administered the oath of office to U.S. Attorney King during a private ceremony at the federal courthouse in Charlotte. Ms. King is the first person of color to be appointed as U.S. Attorney in the Western District.
"I am honored to serve as United States Attorney for the Western District of North Carolina," said Ms. King following the ceremony. "It is a privilege to lead a team of dedicated and talented public servants who are passionate about their work and delivering justice to the people we serve. I also look forward to working closely with our federal, state, local and Tribal law enforcement to ensure the safety of communities across Western North Carolina and engaging with our valued community partners in our shared mission to pursue equal justice under the law."
With over 15 years in public service, U.S. Attorney King will lead an office of approximately 100 federal prosecutors and staff, located in Charlotte and in Asheville, that serves over three million residents throughout North Carolina's 32 westernmost counties, including residents of the Eastern Band of Cherokee Indian Reservation.
U.S. Attorney King joined the U.S. Attorney's Office in the Western District of North Carolina in September 2020, as Deputy Criminal Chief overseeing the Violent Crimes and Narcotics Section, and as Lead Task Force Attorney for the Office's Organized Crime Drug Enforcement Task Force (OCDETF) program. Prior to that, Ms. King served as Special Assistant U.S. Attorney (2014-2015) and Assistant U.S. Attorney (2015-2020) at the U.S. Attorney's Office in the Eastern District of North Carolina (EDNC). At EDNC, Ms. King was in charge of complex narcotics and OCDETF investigations and local impact cases. She also served as the District's Reentry Coordinator, supervising a reentry team and leading all reentry initiatives, including participation in Drug and Reentry Courts, the Prison In-Reach Program, and Focused Deterrence Call-ins. She also worked closely with local reentry councils and forged reentry partnerships within that jurisdiction. At EDNC, Ms. King was also the Office's Opioid Coordinator, leading the Heroin Education Action Team (HEAT), and was in charge of coordinating the Office's efforts to educate stakeholders on the harm caused by drug abuse and misuse. During her tenure in the Eastern District, Ms. King also prosecuted federal racketeering cases, as well as violent crime and public corruption cases.
From 2009 to 2014, U.S. Attorney King served as an Enforcement Attorney with the Securities Division of the North Carolina Department of the Secretary of State. In that capacity, Ms. King represented the State in criminal and administrative enforcement actions and prosecuted violations of the Securities Act, Investment Advisers Act, and Commodities Act, among others.
From 2006 to 2008, Ms. King was an Assistant District Attorney for North Carolina's 26th Prosecutorial District (Charlotte-Mecklenburg County), where she prosecuted criminal matters. While there, Ms. King was also the Office's designated representative for Drug Treatment Court and Mental Health Court.
U.S. Attorney King graduated magna cum laude from North Carolina State University in 2003, where she received a Bachelor of Science degree in Business Management. Ms. King received her Juris Doctor in 2006, from North Carolina Central University School of Law.
U.S. Attorney King grew up in Charlotte and graduated from South Mecklenburg High School. She is involved in activities in her community and is a member of the Charlotte Alumnae Chapter of Delta Sigma Theta Sorority, Inc. and Silver Mount Missionary Baptist Church in Charlotte. 
The U.S. Attorney's Office for the Western District of North Carolina is committed to combating neglect, abuse, and financial exploitation of seniors. 
Project Safe Neighborhoods (PSN) is a collaborative effort by federal, state and local law enforcement agencies, prosecutors and communities to prevent and deter gang and gun violence.
U.S. Attorney's Office
Heroin Education Action Team
Help us combat the proliferation of sexual exploitation crimes against children.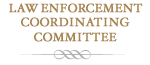 Training and seminars for Federal, State, and Local Law Enforcement Agencies.

 

Making sure that victims of federal crimes are treated with compassion, fairness and respect.