Acting United States Attorney Dennis R. Holmes announced that a Sioux Falls, South Dakota, man convicted of carjacking was sentenced on November 30, 2021, by U.S. District Judge Karen E. Schreier.
Shawn Michael Long, age 31, was sentenced to 116 months in federal prison, followed by three years of supervised release.  He was also ordered to forfeit a firearm and to pay $100 to the Federal Crime Victims Fund.
Long was indicted for firearms offenses, failing to appear, and carjacking by a federal grand jury on April 6, 2021.  He pled guilty to carjacking on August 23, 2021.
Between January 15 and 16, 2021, in Sioux Falls, Long and an accomplice attempted to forcefully take a motor vehicle, a Honda Accord, from the victim and the victim's two friends.  During the carjacking, Long brandished a firearm and threatened the victim and the other occupants of the car.  While Defendant Long pointed the firearm at the victim, Long's accomplice grabbed the car keys from the victim and took control of the vehicle.  Long's accomplice entered the driver's side and tried to steal the car, but the gear lock was engaged, preventing Long and his accomplice from taking the vehicle.  Because bystanders were watching this crime take place, Long and his accomplice fled the scene.
This case was investigated by the Bureau of Alcohol, Tobacco, Firearms, and Explosives (ATF).  Assistant U.S. Attorney Jeremy R. Jehangiri prosecuted the case.
Long was immediately turned over to the custody of the U.S. Marshals Service.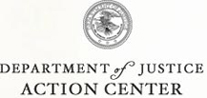 Locate a Prison, Inmate, or Sex Offender
Report Waste, Fraud, Abuse or Misconduct to the Inspector General
Register, Apply for Permits, or Request Records
Identify Our Most Wanted Fugitives
Report and Identify Missing Persons
United States Attorney's Office

District of South Dakota
2019 Annual Report
2018 Annual Report
2017 Annual Report
The Office of U.S. Attorney

presents

South Dakota Community Prosecution Strategy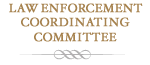 Training and seminars for

Federal, State, and Local

Law Enforcement Agencies.